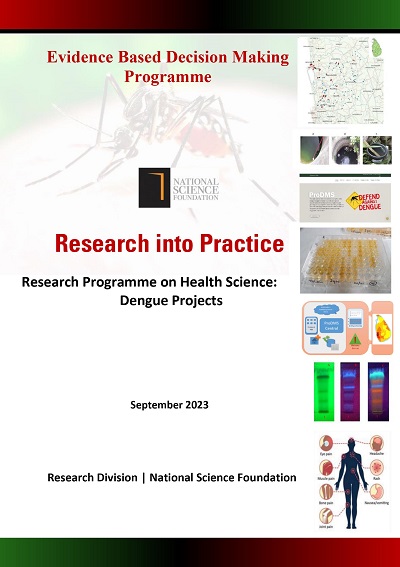 NSF Promotes Evidence Based Decision Making in the Country
Launching of the "Evidence based decision making programme: Research into practice" was held on 12th September 2023 at the NSF Board Room with the participation of decision makers from the National Dengue Control Unit, Ministry of Health, Ministry of Education, NSF Management, Committee members of the Research Programme on Health Science (RPHS) Ad hoc Committee and NSF grantees.
Read more
NSF special project on promoting science education through STEAM approach at school level
The National Science Foundation (NSF) has initiated the above project to promote science education through STEAM approach in 50 selected schools in the country. The project is implemented jointly with the Science Branch of the Ministry of Education (MoE) and Corporate Social Responsibility Trust of Commercial Bank of Ceylon PLC
Read more
Best Performance Award at the BICOST
"National Science Foundation (NSF) is proud to announce the recent recognition received through the "Best Performance Award" among the Science and Technology Institutions in Sri Lanka. This recognition is a testament to the commitment of NSF in strengthening the Science and Technology sectors in Sri Lanka.
Read more
NSF forges technical cooperation with Brazil for improvement of sugarcane and dairy sectors in Sri Lanka addressing national food security
NSF supports pediatric liver transplants in Sri Lanka with cutting-edge technology
The NSF provided Dr Buddhika Uragoda, Acting Consultant/ Gastroenterological and Hepatobiliary Surgeon of the Colombo South Teaching Hospital, Kalubowila a Training Scholarship under the 'Overseas Special Training Programme (OSTP) in 2022 for a 01-month period to get hand-on-experience in split liver transplantation at the National Center for Child Health and Development (NCCHD) in Tokyo, Japan which carries the largest pediatric liver transplantation program in the world.
Read more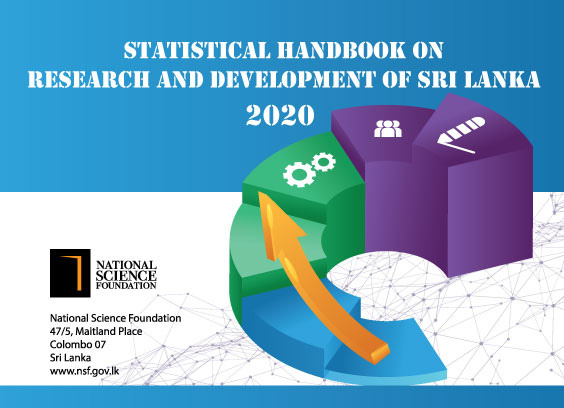 Do you know Gross Domestic Expenditure on R&D (GERD) for the year 2020 corresponds to 0.12% of its GDP ?

The highest proportion of funds for R&D were granted by the government sector (44%)

The highest proportion of funds for R&D were spent by the Business Enterprises sector (37.94%)
Click here for read more
Strengthening Sri Lanka's Biotechnology Sector through policy enhancement
In recognition of the immense potential that the Sri Lanka has in the sector of Biotechnology, the National Science Foundation, has identified biotechnology as a priority area to focus thereby to contribute for the socio-economic development of the country.
Read more
Get your Scientific Events publicized
We have the widest S & T network
Over 7000 S & T personnel are with us
Links to International Relations Units (IRUs) of Universities