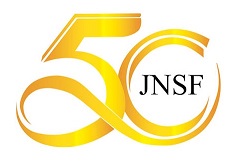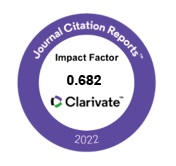 Indexed In -
BIOSIS Previews
Zoological Record
Essential Science Indicators
Biological Abstracts
Chemical Abstracts
EBSCOhost
DOAJ
EBSCO Essentials
EBSCO Applied Science & Technology Source Ultimate
SafetyLit
JournalSeek
JournalTOCs
Research Bible
German Union Catalogue of Serials (ZDB)
Journals for Free
LAURIER library
ASCI database
Current Issue

September 2023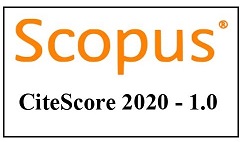 The Journal of the National Science Foundation (JNSF) was first published in 1972 and releases its 50th Volume this year (2022). The JNSF was the first and only Sri Lankan Journal to be indexed in the Clarivate Analytics Science Citation Index Expanded (SCIE) and it has been able to maintain its position in the SCIE for 14 consecutive years. This multidisciplinary Journal publishes the results of research in all aspects of Science and Technology quarterly in March, June, September and December issues under Research, Review, Research communication and Correspondence categories.
ISSN Print :- 1391-4588
ISSN Online :- 2362-0161
Contents
Editorial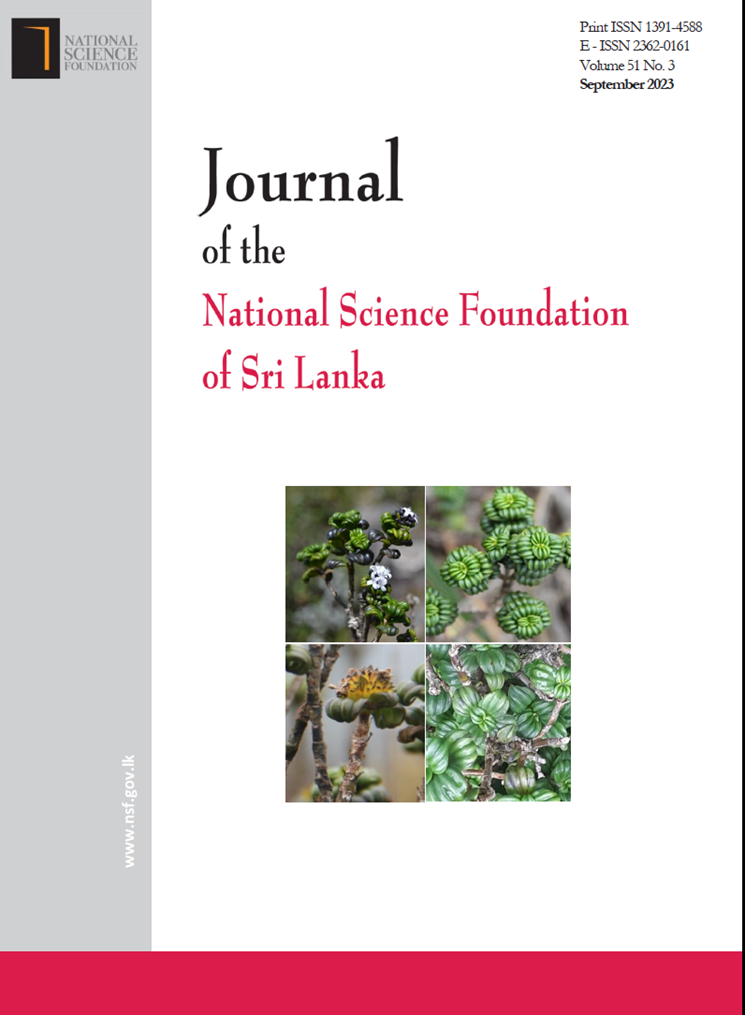 ---
Research Articles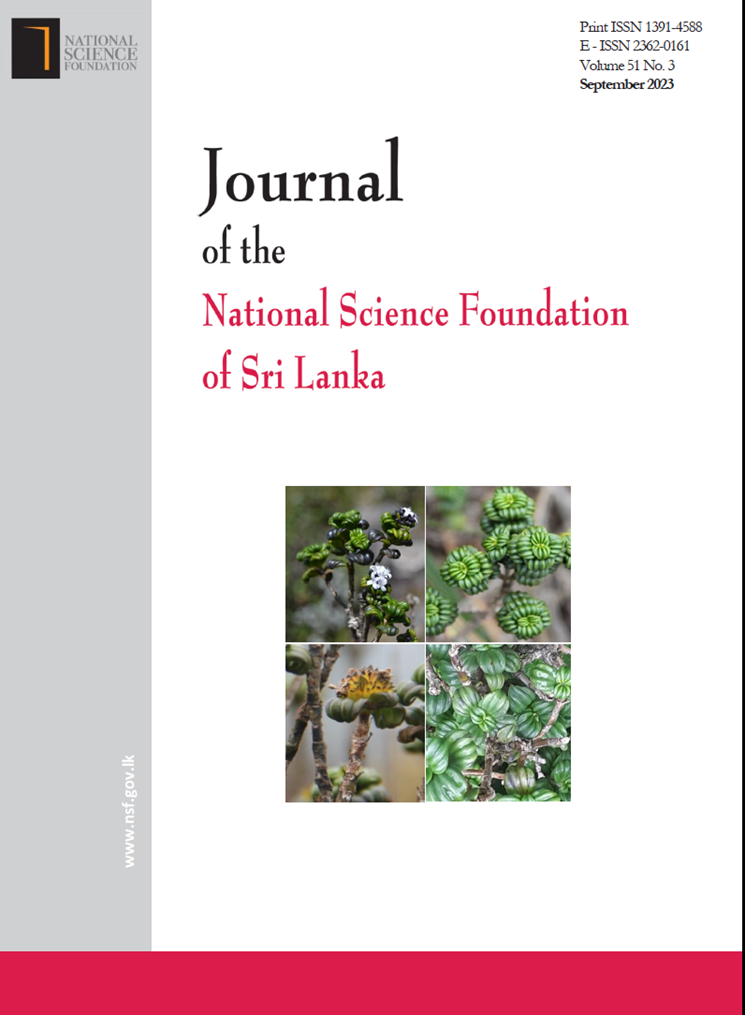 Probiotic potential of bacterial endophytes isolated from leaves of Murraya koenigii L.
AC Bandara, CL Abayasekara, AM Karunaratne and GJ Panagoda
https://jnsfsl.sljol.info/articles/10.4038/jnsfsr.v51i3.11097
---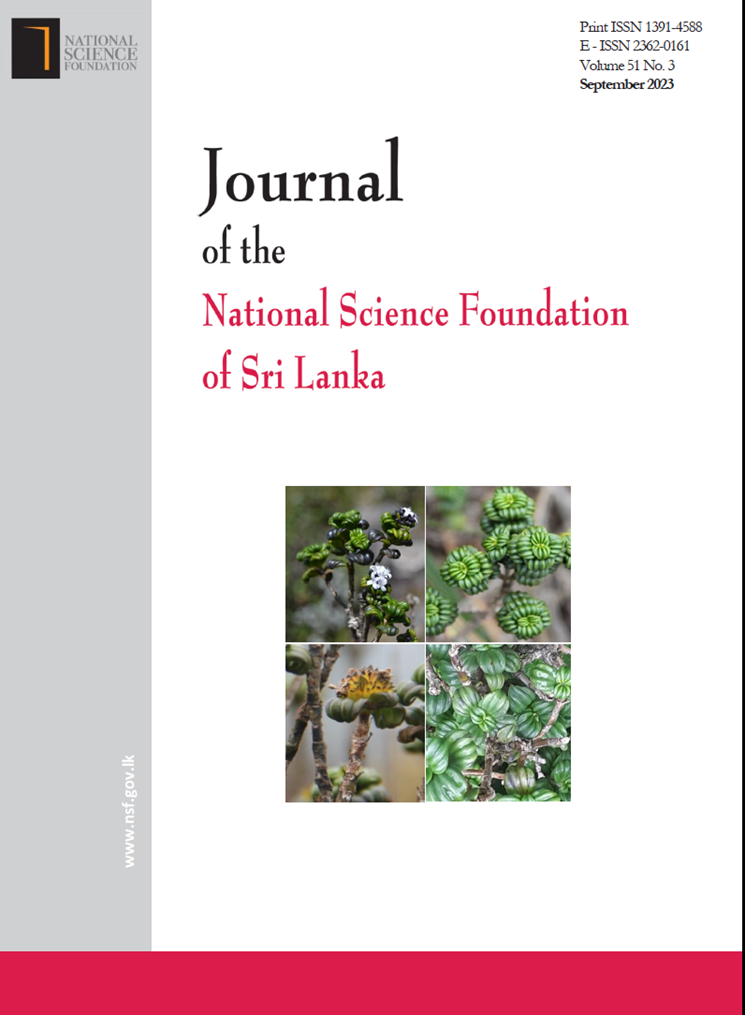 Spatial distribution of heavy metals in surface sediments of the Kalametiya Lagoon in southern Sri Lanka: Insights into the pollution status and socio-economic interactions
KAS Kodikara, T Hoessein, PMCS De Silva, P Ranasinghe, HPPS Somasiri, SK Madarasinghe, DUV Gunathilaka, D Ranawaka, M Danaee, J Andrieu and F Dahdouh-Guebas
https://jnsfsl.sljol.info/articles/10.4038/jnsfsr.v51i3.11193
---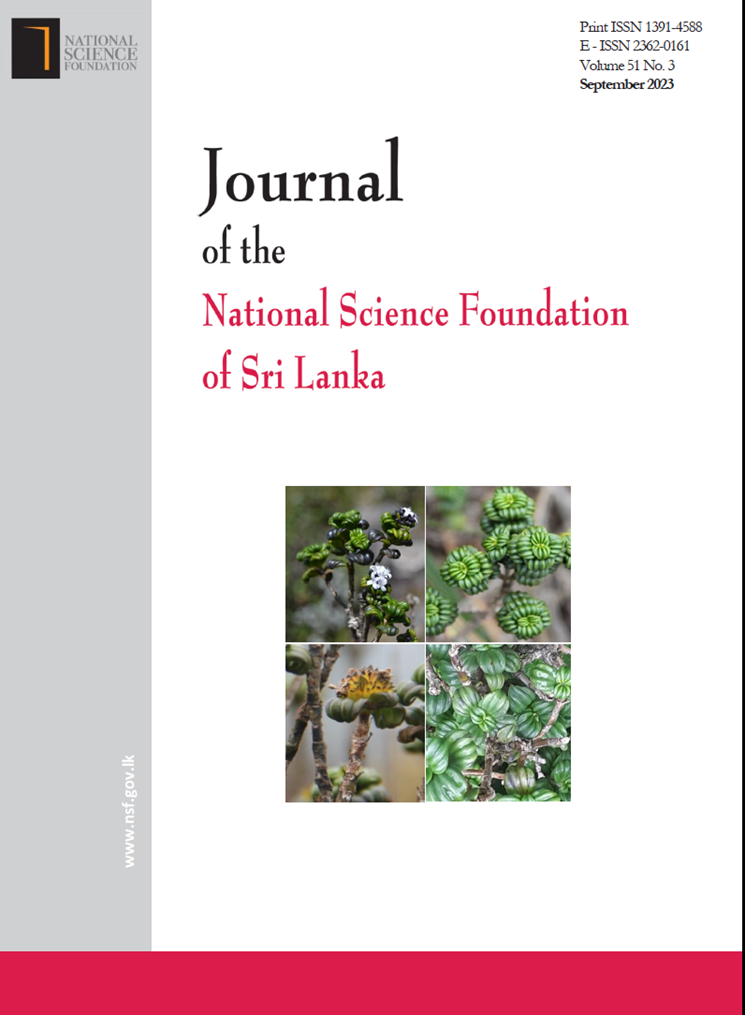 pH-dependent release properties of curcumin encapsulated alginate nanoparticles in skin and artificial sweat
IF Shakoor, GK Pamunuwa and DN Karunaratne
https://jnsfsl.sljol.info/articles/10.4038/jnsfsr.v51i3.11221
---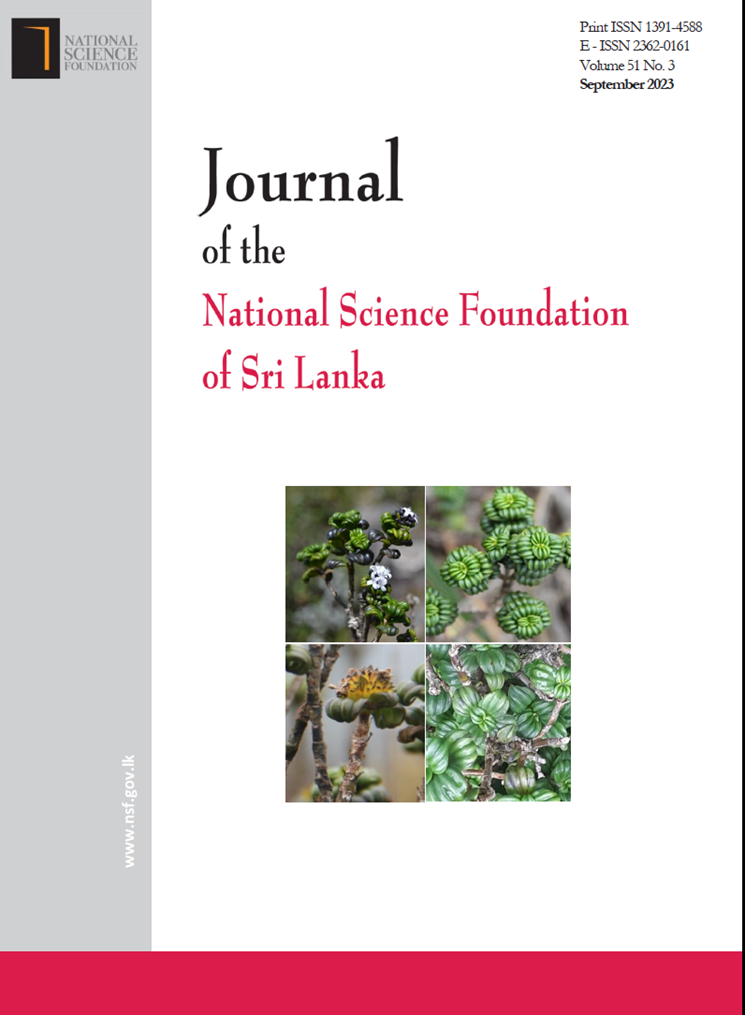 Synthesis and biological evaluation of gallic acid esters as phagocyte oxidative burst inhibitors
MAA Baheej, HM Haniffa, H Siddiqui and A Jabeen
https://jnsfsl.sljol.info/articles/10.4038/jnsfsr.v51i3.11199
---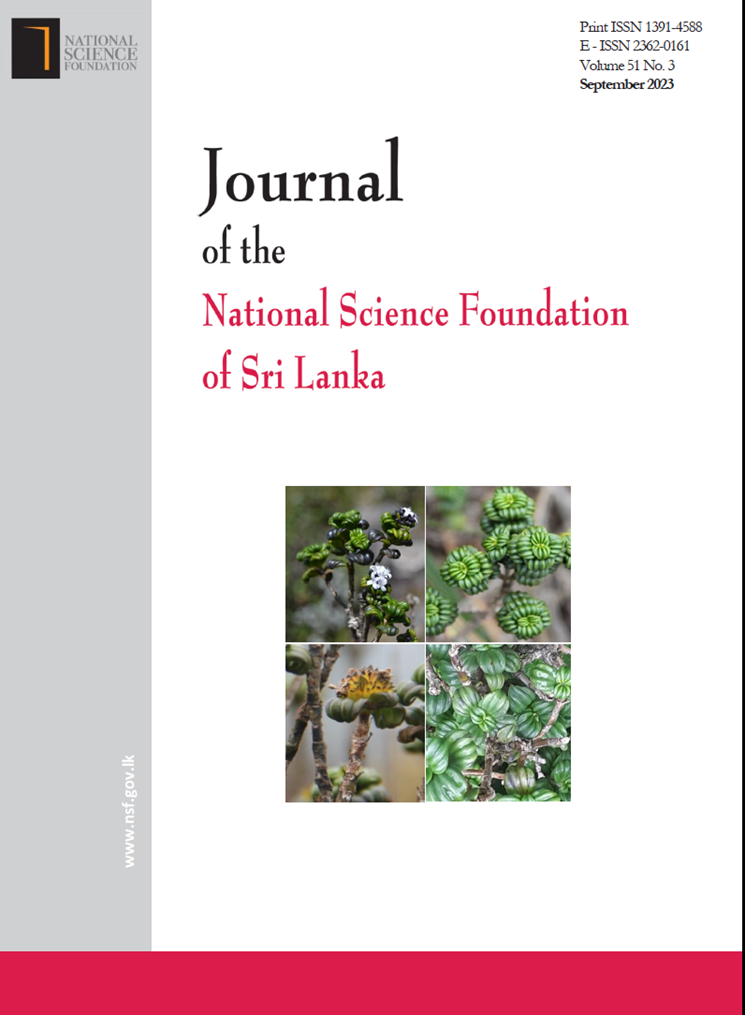 Secure CodeCity: 3-dimensional visualization of software security facets
C Wijesiriwardana, P Wimalaratne, T Abeysinghe, S Shalika, N Ahmed and M Mufarrij
https://jnsfsl.sljol.info/articles/10.4038/jnsfsr.v51i3.11201
---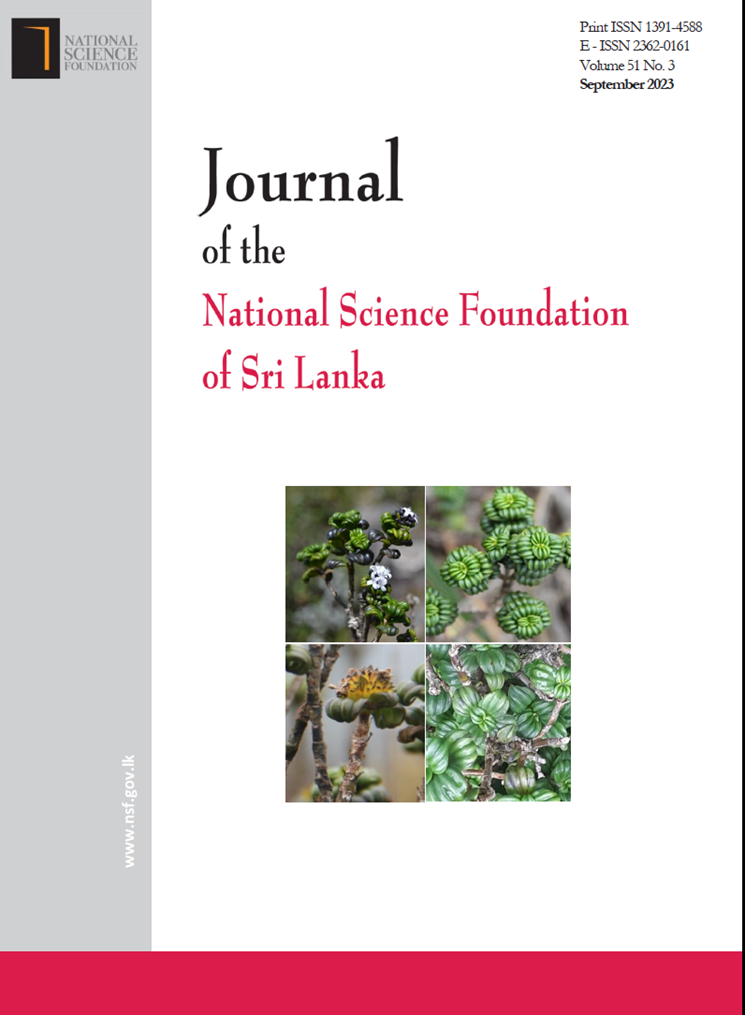 Chronological attribution of Sinhalese inscriptions using deep learning approaches
HMSCR Heenkenda and TGI Fernando
https://jnsfsl.sljol.info/articles/10.4038/jnsfsr.v51i3.11200
---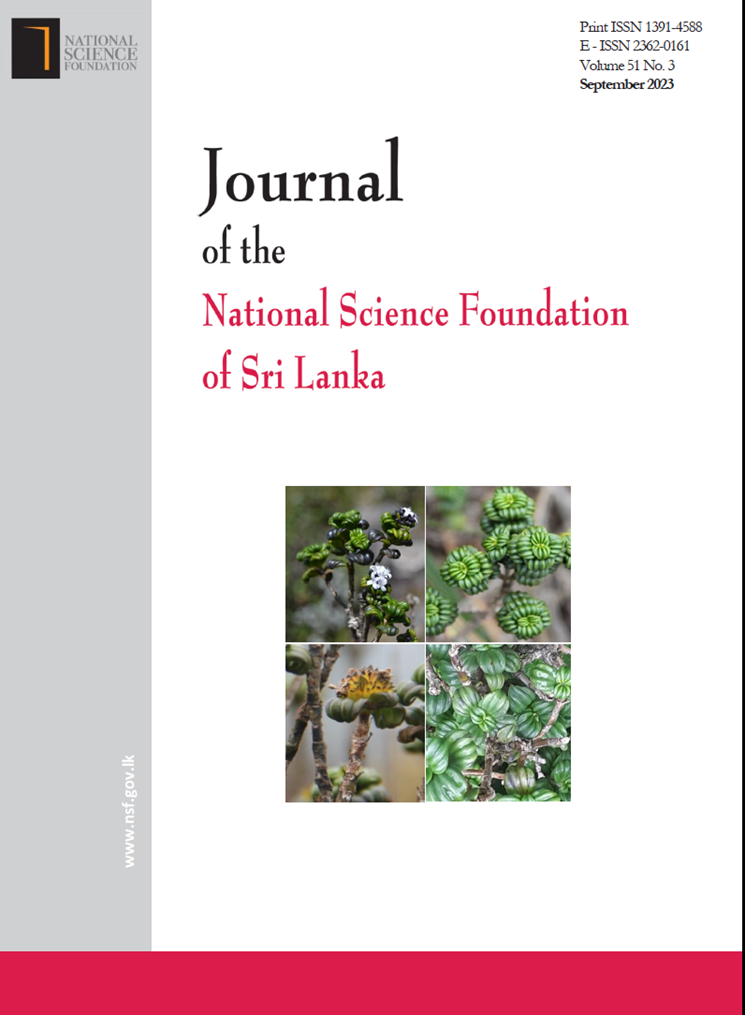 Beyond aesthetics: Integration of textural groups of tropical ornamental shrubs into urban planting designs
K Yakandawala, A Bandara, D Yakandawala and R Abeynayake
https://jnsfsl.sljol.info/articles/10.4038/jnsfsr.v51i3.11068
---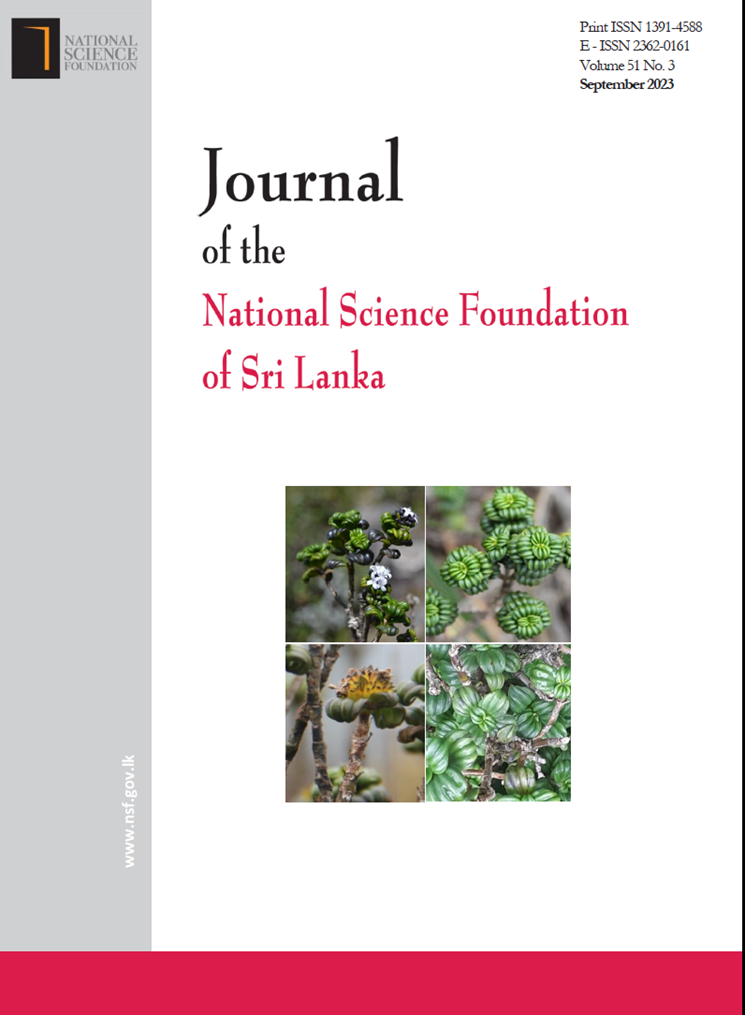 Error detection through modified phase II process monitoring under different classical estimators
R Jabeen and A Zaka
https://jnsfsl.sljol.info/articles/10.4038/jnsfsr.v51i3.11213
---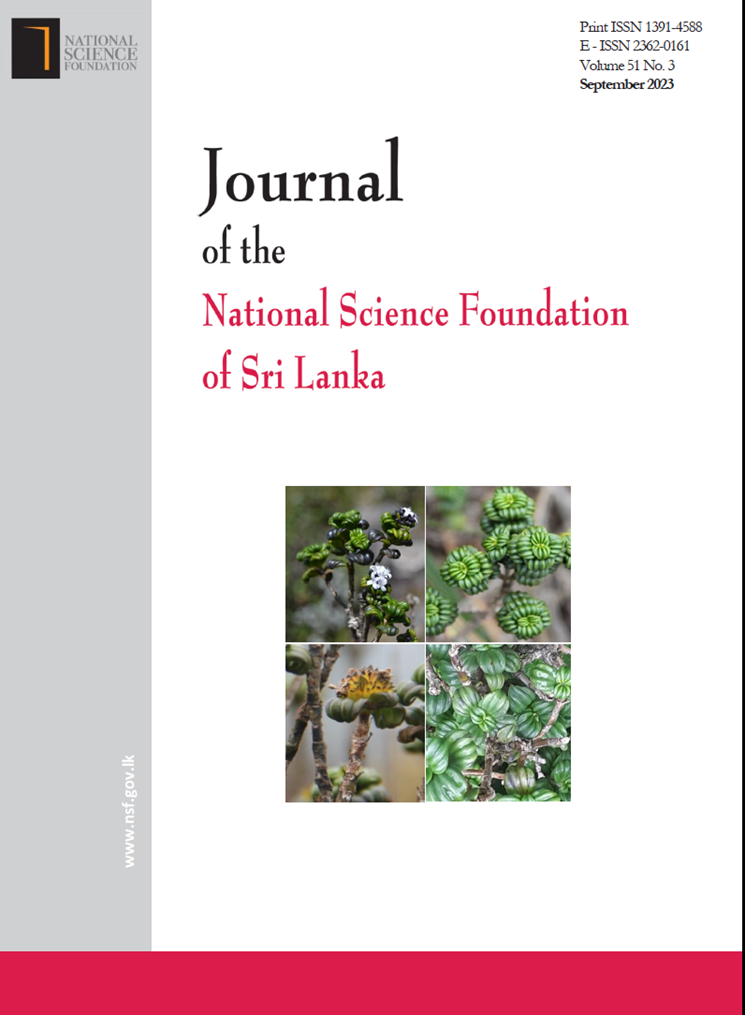 Distribution of phosphorus and potassium in selected rice cultivated soils and their accumulation in rice grains under farmer-managed field conditions in Sri Lanka
LDB Suriyagoda, NASA Neththasinghe, EDCT Chandrasekara, EMS Ekanayake, DMSB Dissanayaka, M Ariyarathne and B Marambe
https://jnsfsl.sljol.info/articles/10.4038/jnsfsr.v51i3.11367
---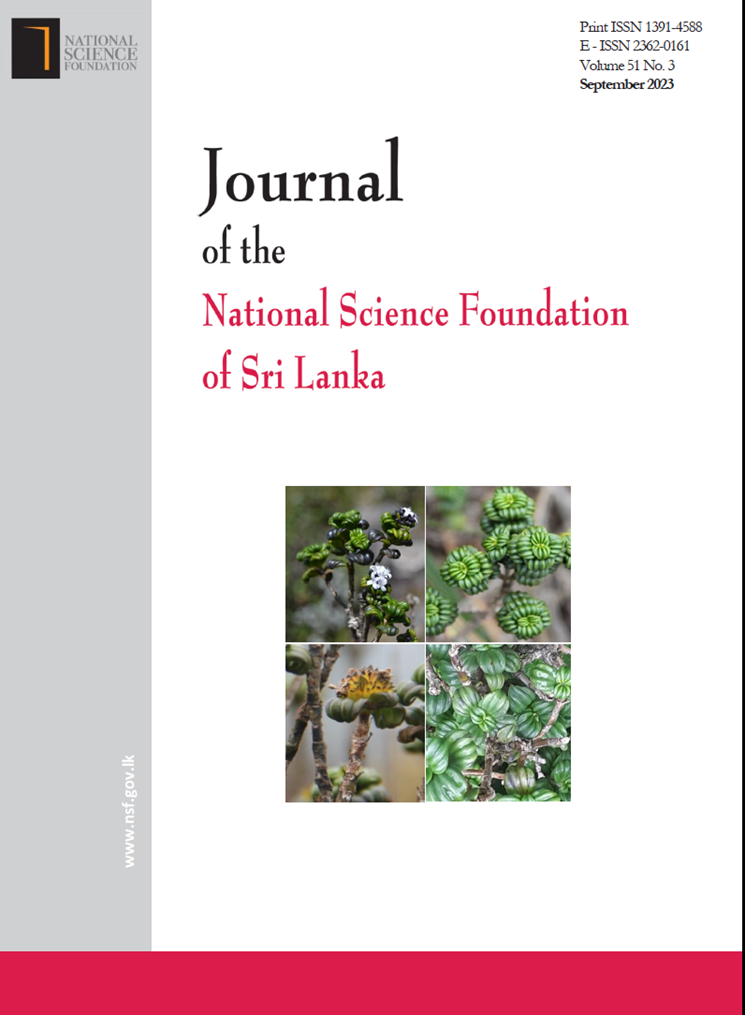 Rediscovery, identity, and conservation strategies of a critically endangered endemic plant, Hedyotis quinquinervia Thwaites (Rubiaceae) in Sri Lanka
A Gunarathne, HDRVL Harasgama, T Wijewickrama, AS Attanayake, RN Attanayake and RMCS Ratnayake
https://jnsfsl.sljol.info/articles/10.4038/jnsfsr.v51i3.11203
---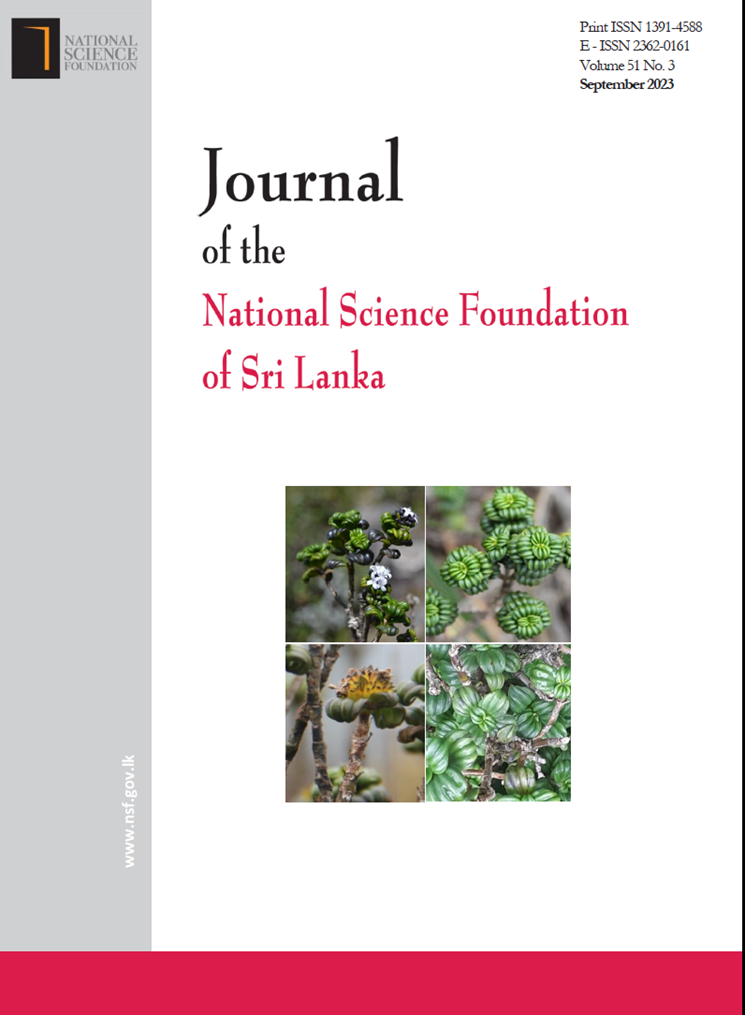 Single and combined effect of fluoride and hardness of drinking water on nephrotoxicity: in-vivo study using Wistar rats as an animal model
KT Dilrukshi, DH Beneragama, TS Suresh, JKP Wanigasuriya and PM Manage
https://jnsfsl.sljol.info/articles/10.4038/jnsfsr.v51i3.11194
---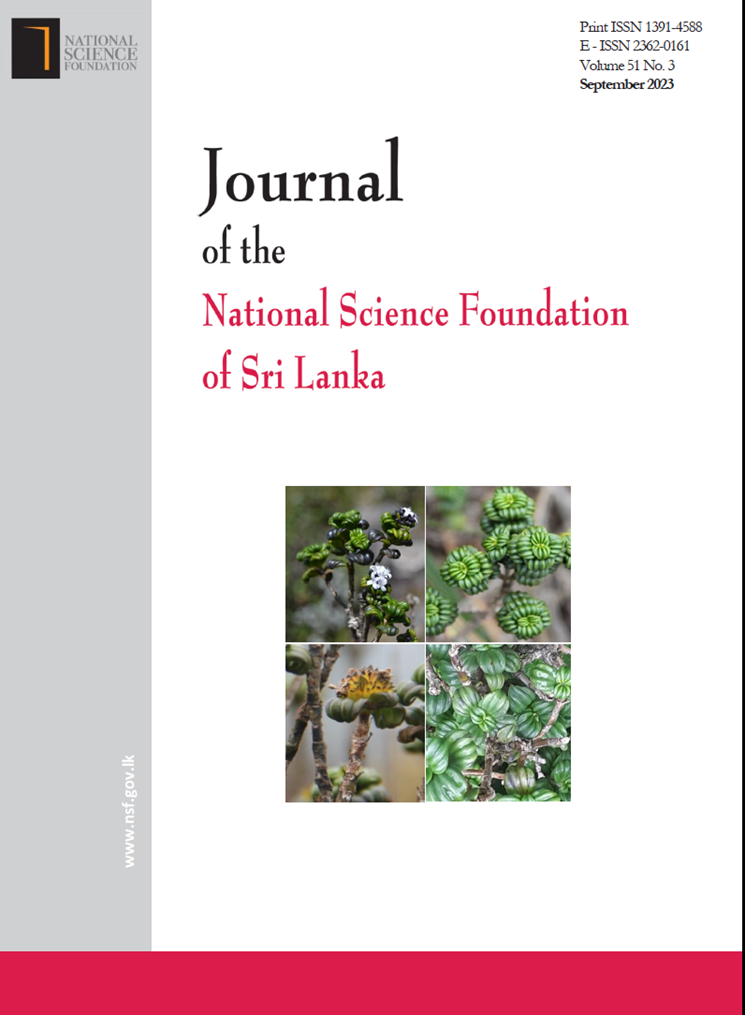 Submergence tolerance and tolerance mechanism: A study on traditional and improved rice genotypes at the seedling stage under complete submergence stress in Sri Lanka
HAPA Shyamalee and AL Ranawake
https://jnsfsl.sljol.info/articles/10.4038/jnsfsr.v51i3.11333
---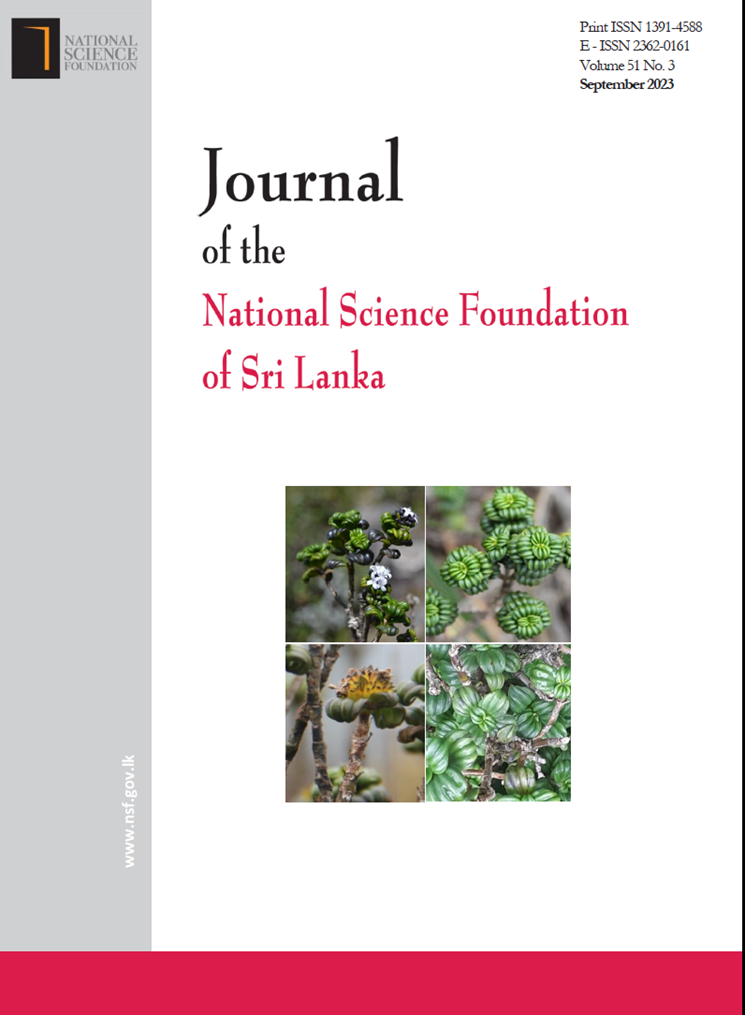 Pulsed-field gel electrophoresis typing and molecular characterization of Listeria monocytogenes isolates in raw milk samples from Polonnaruwa District, Sri Lanka
WAS Wijendra, AGG Kaushalya, KGR Kuruppuarachchi, HBC Harshani, WASI Fonseka and R Ramesh
https://jnsfsl.sljol.info/articles/10.4038/jnsfsr.v51i3.11397
---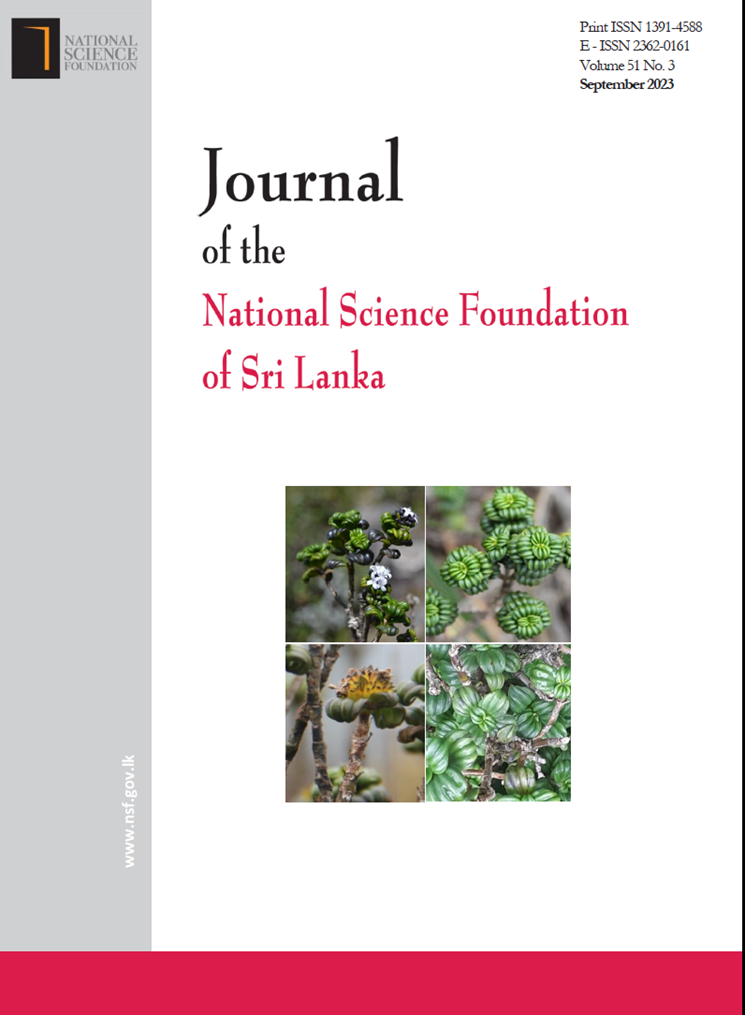 Variations of pre-monsoon season related atmospheric parameters over Kakinada region
TR Vishnu, KS Kumar, SKH Ahammad, GNS Kumar, N Umakanth, MC Rao and S Krishna
https://jnsfsl.sljol.info/articles/10.4038/jnsfsr.v51i3.11380