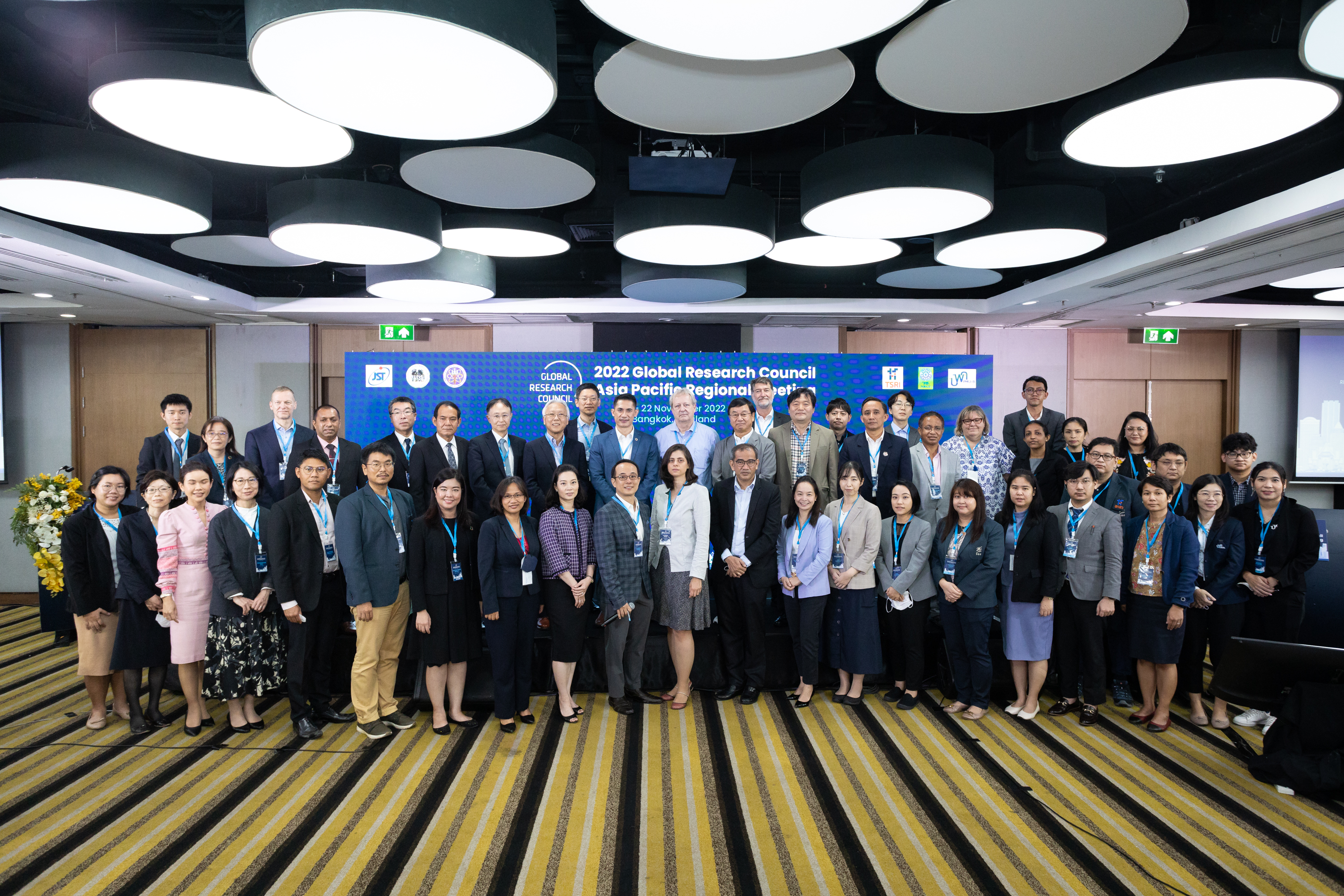 National Science Foundation is the national focal point of the Global Research Council (GRC) which is a virtual organization, comprised of the heads of governmental research funding institutes around the world. GRC is dedicated to promote sharing data and best practices for impactful collaborations among funding agencies worldwide and its annual regional meetings are the platform to get the input of all stakeholders of the research landscape on topics of particular interest.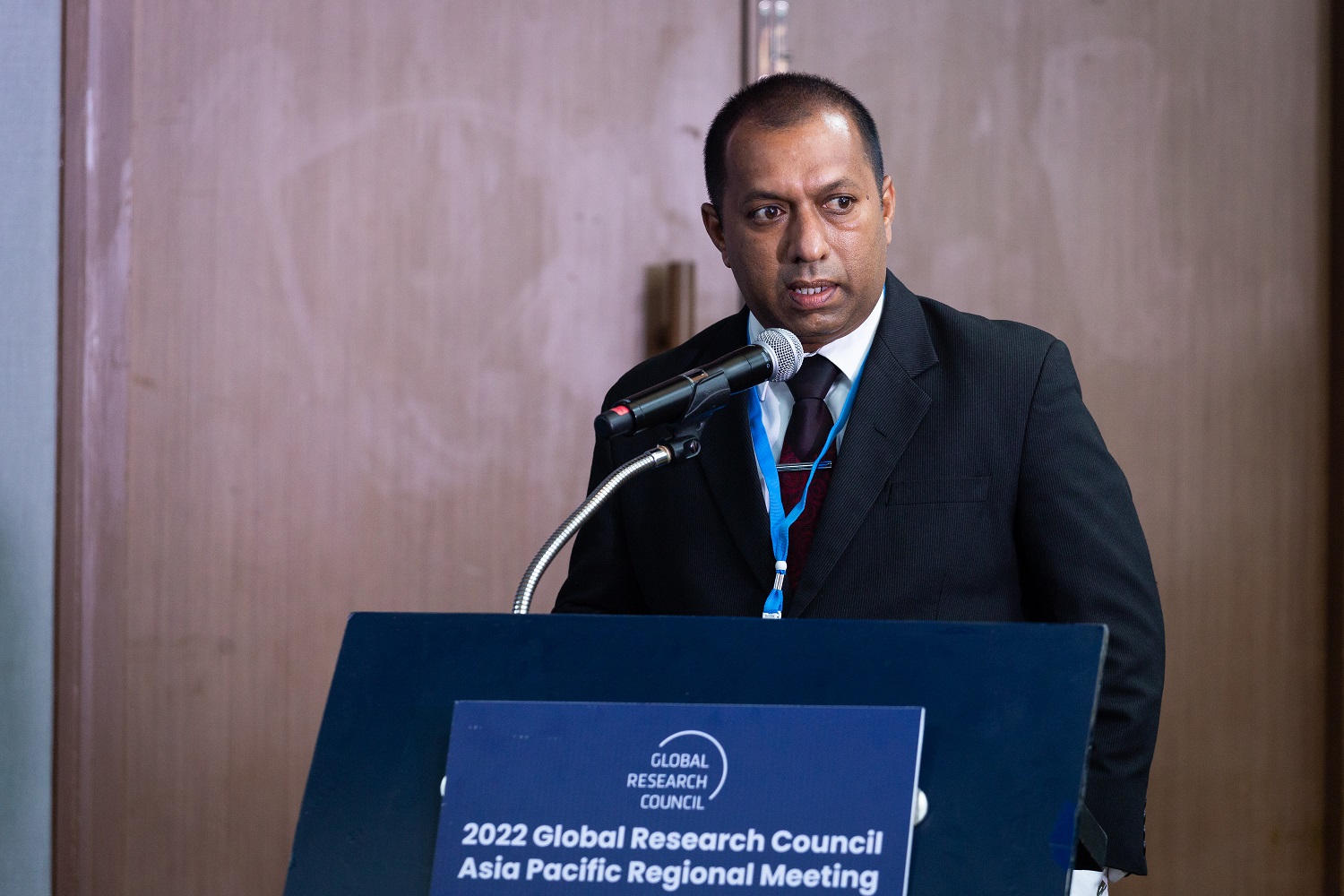 Accordingly, the Asia Pacific Regional Meeting of the GRC - 2022 was held from 21 - 22 November at the Novotel Bangkok at Siam Square, Bangkok, Thailand in hybrid mode with the participation of 171 participants (104 onsite participants and 67 online participants) from 17 countries of the region. The event was jointly organized by Thailand Science Research and Innovation (TSRI), National Research Council of Thailand (NRCT) and the Program Management Unit for Human Resources & Institutional Development, Research and Innovation (PMU-B) of the Ministry of Higher Education, Science, Research and Innovation, Japan Science and Technology Agency (JST) and the Japan Society for the Promotion of Science (JSPS). Rewards and Recognition and the Climate Change Initiative of the Global Research Council were the two key topics of focus at this meeting.
Eng. Mahesh Dissanayake, Head/Research Division of NSF and Ms Thilinakumari Kandanamulla, Scientific Officer, International Affairs Division of NSF, who is also an Asia Pacific Regional Representative of the Gender Working Group of the GRC attended this meeting representing Sri Lanka. JST under the Memorandum of Cooperation (MoC) with NSF sponsored the participation of Sri Lanka at this event.
Eng. Dissanayake delivered a presentation on NSF experience pertaining to best practices of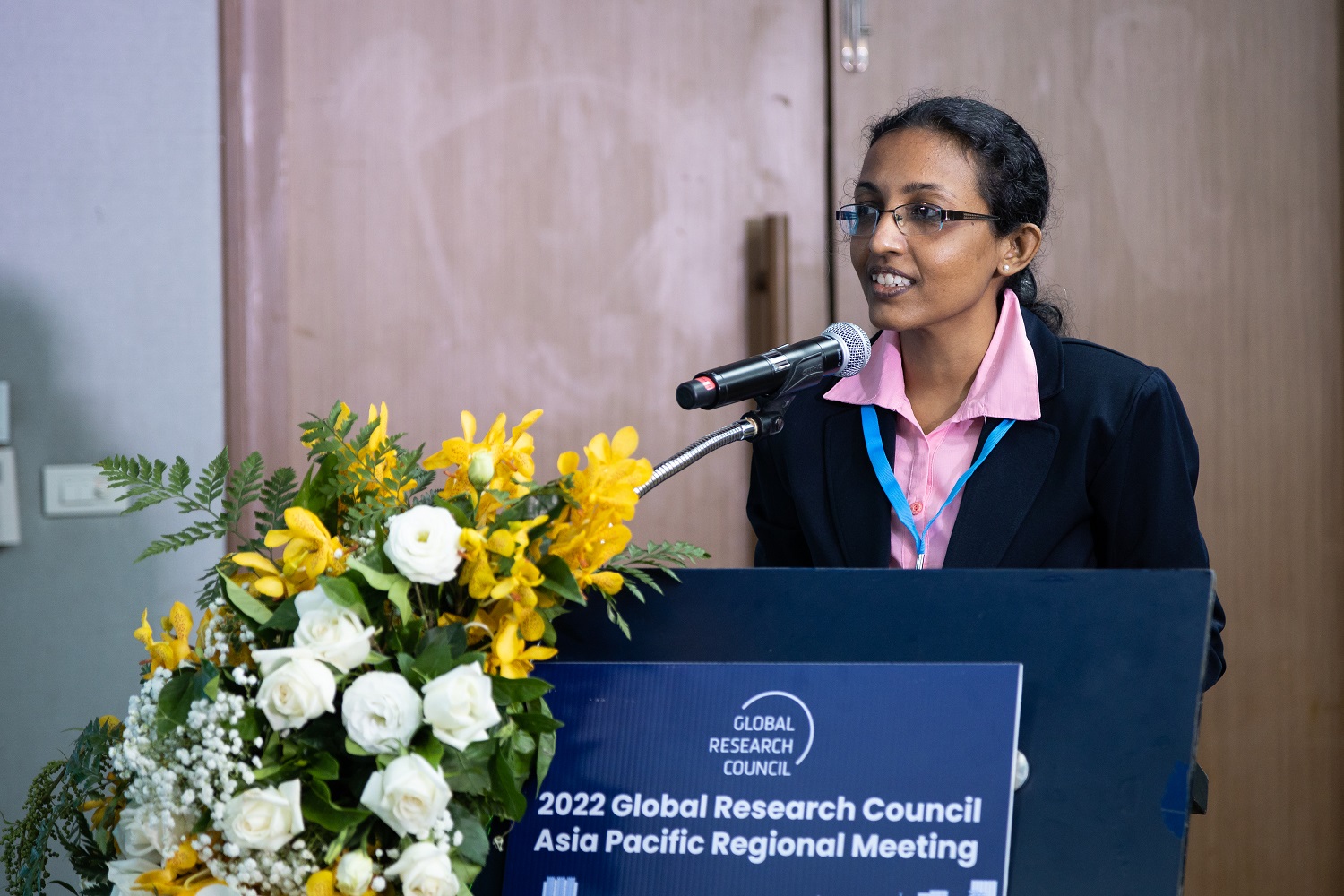 Responsible Research Assessment in the context of NSF and contributed to the discussion. Ms Thilinakumari chaired the session of the GRC Gender Working Group leading to discussion and inputs by the participants. Amidst of the main meeting, there was a one-to-one discussion with the team from JST on 22nd November. Ideas regarding the current context of Sri Lanka in relation to Science & Technology, R & D as well as the available opportunities under international collaborative research schemes of JST were exchanged. Two Scientific Officers of the NSF also joined online at this meeting with active contribution.
NSF enhanced and strengthened its global presence, shared best practices and set its mark in the regional GRC landscape at this event.