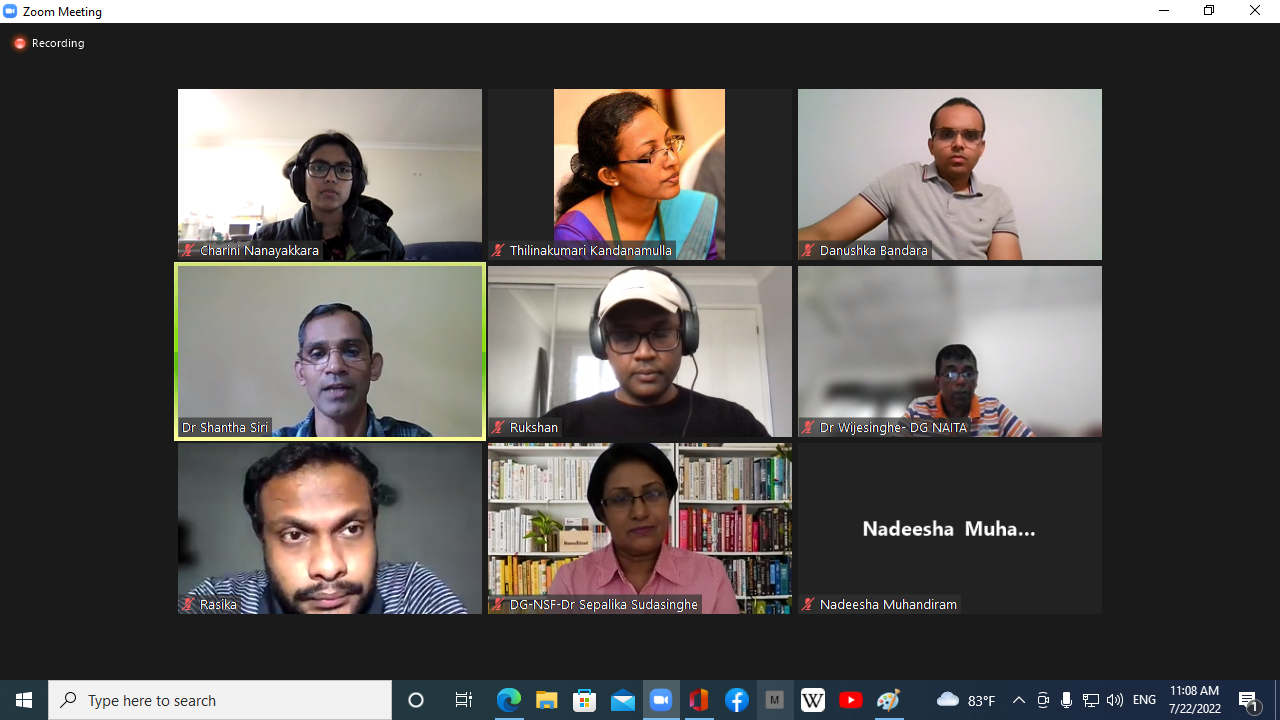 There are nearly three million Sri Lankan expatriates including an appreciable number of reputed scientists and professionals holding senior positions in academia, R&D institutions, and industry. They undoubtedly constitute a formidable potential asset of Sri Lanka which has hitherto been almost untapped and untouched for national development. In building a strong network to pave the way for effective tapping of Science, Technology & Innovation (STI) skills and state-of-the-art infrastructure from around the world, we need to obtain their support. Thus, a digital platform was developed by the National Science Foundation (NSF) to harness this enormous source for national development.
One of the emerging and demanding field in the global sphere is Data Science. The majority of companies now consider data science to be a fundamental component. Data Science is required by businesses of all sizes to make decisions, analyze market trends, reduce losses, and increase profits. The role of a Data Scientist has become the most sought-after profession due to the increase in data and its connected industries. The number of jobs requiring Data Science skills is expected to grow at an exponential rate.
Increasing the number of vocational trainees with relevant skills has been a persistent challenge rooted in systemic quality assurance policies and practices such as the actual provision of market-responsive training and credible assessment and certification. Accordingly, NSF partnered with the National Apprentice and Training Authority (NAITA), to enhance performance of technical and vocational education and training with an emphasis of emerging fields such as data science addressing emerging opportunities in the global labor market.
Thus, the NSF conducted the first brainstorming session between NAITA and data science expatriates on 22nd July, 2022 with a view to explore opportunities for introducing a training programme on Data Science. Dr Rukshan Batuwita, Data Scientist, Google Inc., Australia, Dr Rasika Rajapaksha, Postdoctoral fellow, University of Wyoming, USA & Senior Lecturer, Faculty of Computing & Technology, University of Kelaniya, Dr M. A. Danushka Bandara, Assistant Professor, Fairfield University, USA and Dr Charini Vimansha, Senior Research Officer, The Australian National University shared their knowledge and experience as data science experts. The experts highlighted on areas to be focused on training and skills development for preparing trainees as future data scientists. The event paved the way forward for introducing a training programme on data science addressing the emerging opportunities. Actions are being taken by the NSF to transform the objectives into reality.