July 8th 2022
BioGas තොරතුරු පත්‍රිකාව බාගත කරගැනීමට පහත දිගුවට පිවිසෙන්න
https://www.nsf.gov.lk/images/2022/biogas/BioGas-Leaflet-SIN.pdf (pdf, 930kb)
---
July 4th 2022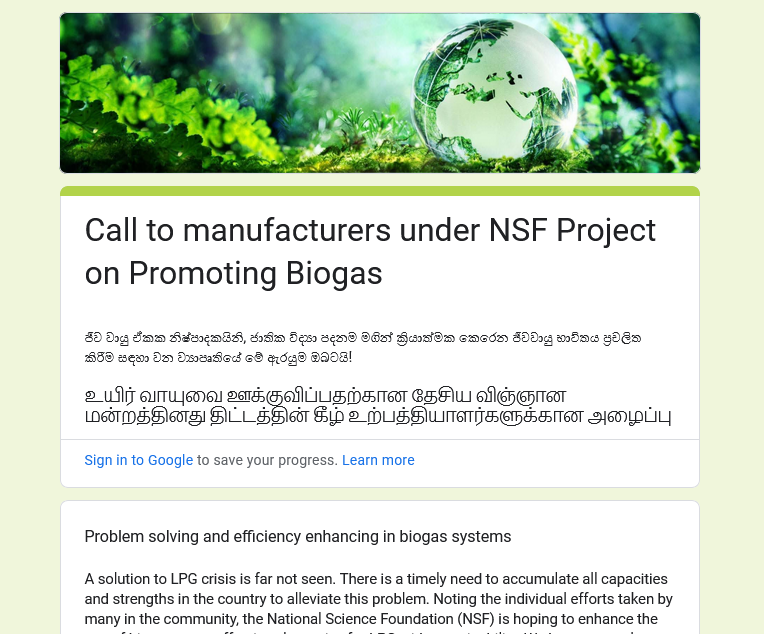 In response to our invitation to manufacturers under NSF Project on Promoting Biogas, 13 companies have recorded their interest. The responses we received will help us better shaping future directions of this project and help the biogas promotion in the country. If you haven't participated in this Survey yet, please follow the link and record your response. https://forms.gle/59txhLYV4h3ZMYFu7
---
July 2nd 2022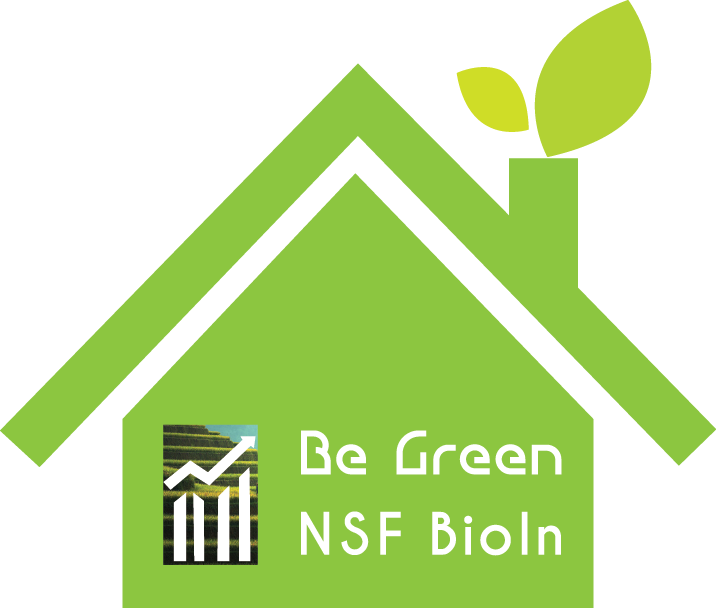 The NSF is unique in promoting biogas with a sustainable and holistic approach. Our uniqueness is depicted in this logo that we have designed to use in all our promotional activities. The rising graph in the background of the paddy field depicts the growing interest in green concept (protecting nature, sustainable use of eco-friendly techniques such as electricity generation, waste management, use of organic fertilizer and biogas). You can see how wider our scope is. The shelter or the arrow upwards means again the protection and intense interest in getting our timeline realistic together with the responsible stakeholder organizations. "BioIn" means initiative. "Be Green" invites to be green eternally. This logo will always go together with our institutional logo in all promotional activities.
---
June 24th 2022
Call to Biogas Unit System Manufactures
Click on image to enlarge
Feedback form https://forms.gle/59txhLYV4h3ZMYFu7
---
June 03rd 2022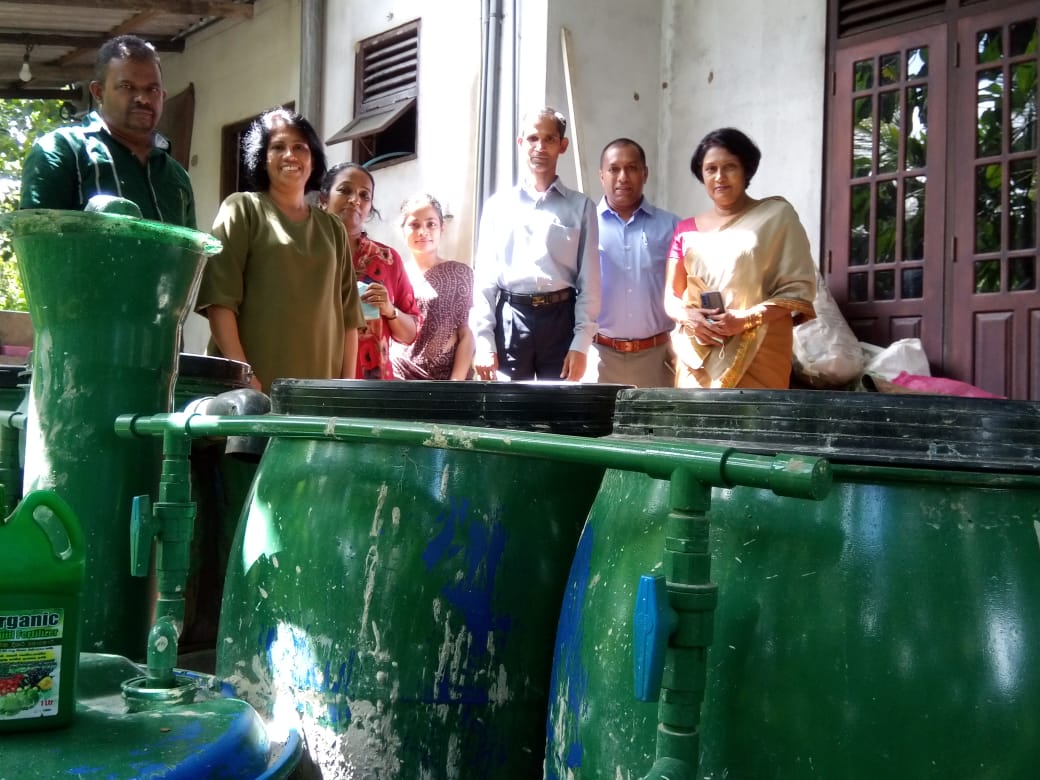 The Team paid a site visit to monitor a domestic biogas system installed in Godagama area. Compared to other systems studied so far, it was perceived that this biogas production unit was easy to handle, well designed and improved version through R&D by an engineer from University of Moratuwa. It was found that around 200 such units have been installed island wide to date. Around 132 units have been installed in agriculture farms of the Department of Agriculture. The NSF is in process of mitigating some issues relating to administrative nature that will enhance the production of domestic biogas units facilitating effective use of biogas by public.
---
June 01st 2022
Code of Practice for Design and Construction of Biogas Systems (Domestic) was obtained from the Sri Lanka Standards Institution (SLSI). This code is a comprehensive document of 47 pages with designs and covering many aspects that should be considered in producing domestic biogas digestors. Anyone interested in making his/her own unit at home can purchase this copyrights reserved code of practice from the SLSI for LKR 1200/-.
As a strategic approach to encourage people to shift from LPG to biogas, discussions are to be made with the SANASA Development Bank facilitating development of financing schemes for installing/constructing domestic biogas units.
---
May 30th 2022
A discussion with "ARPICO" was held seeking the possibility of their capacity to cater to demand & supply of reactors for domestic use. Further discussions are on way.
---
May 28th 2022
A post on fb page of NSF was shared (pinned to top) seeking public opinion. https://www.facebook.com/nsflk/photos/a.156762544419566/5092423007520137/
---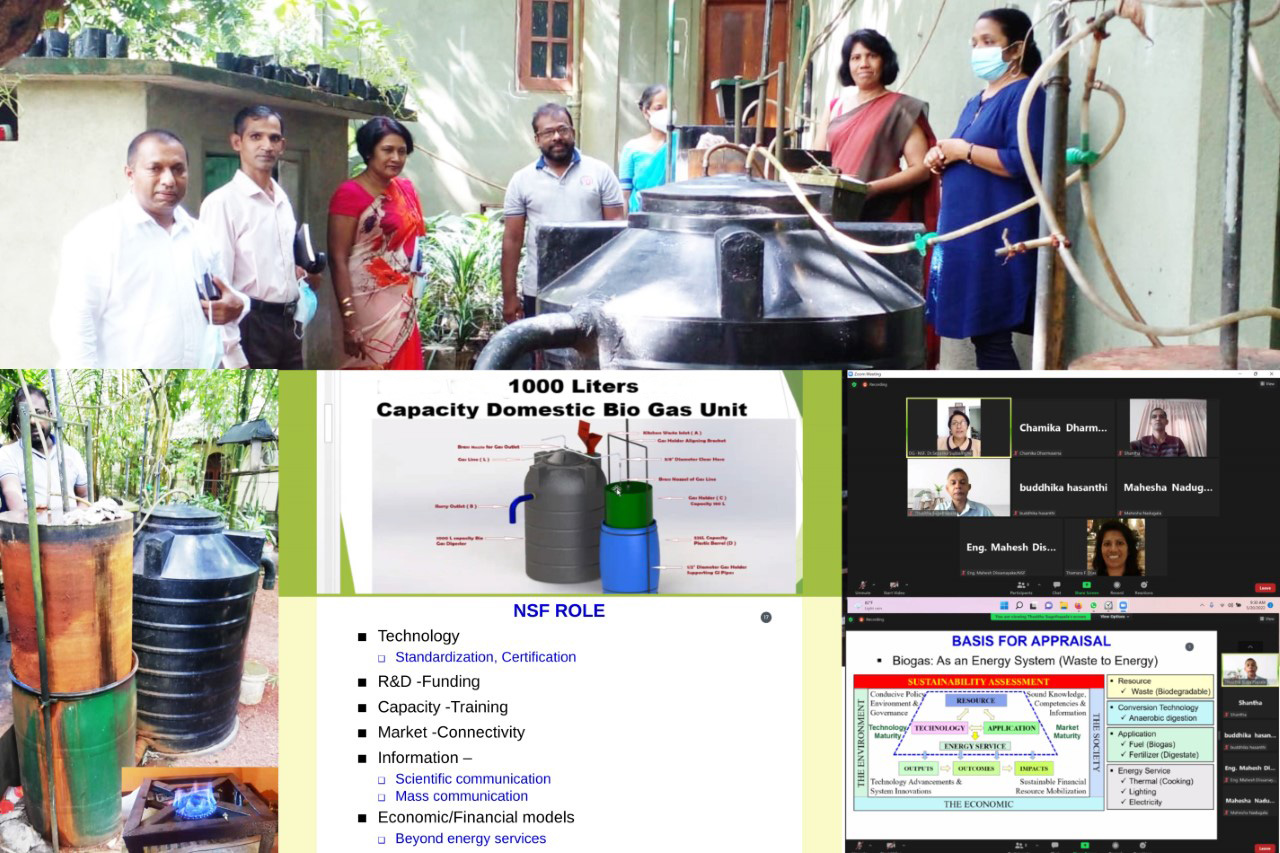 Having had several rounds of initial discussions and done preparatory work, the NSF Team made a site visit on 19th May to observe one functioning biogas plant at domestic level. Engineer Sunil Welivita from NERDC has developed this plant at his house where he had introduced the miniforest concept and growing greens for consumption using biofertilizer generated through the process. During the visit it was discussed how NERDC can collaborate with the NSF in promoting home gardening concept together with using biogas for cooking purposes.
To get an overall picture of biogas generation and using it as a renewable energy source, the NSF connected with Dr Thusitha Sugathapala from University of Moratuwa who was also the former Director General of the Sustainable Energy Authority. At the request of the NSF, Dr Sugathapala made a constructive and informative presentation to the NSF Team on May 20th covering all the aspects of the process and specifically the NSF role.
At the recommendation of Dr Sugathapala, the NSF is now preparing for two other site visits to observe smaller biogas digestors being made by an entrepreneur as well as a plant esblished at industrial scale. It is noted that there are many approaches taken by different layers of people in the country to meet their current cooking needs. However, getting this renewable energy source to public in a more systematic, pragmatic, and effective way meeting the demands and needs of people is a must. The role of the NSF is lying on these grounds to take this process as a national endeavor and a collective national programme.
Video courtesy of Eng. Sunil Welivita of National Engineering Research and Development Centre (NERD)