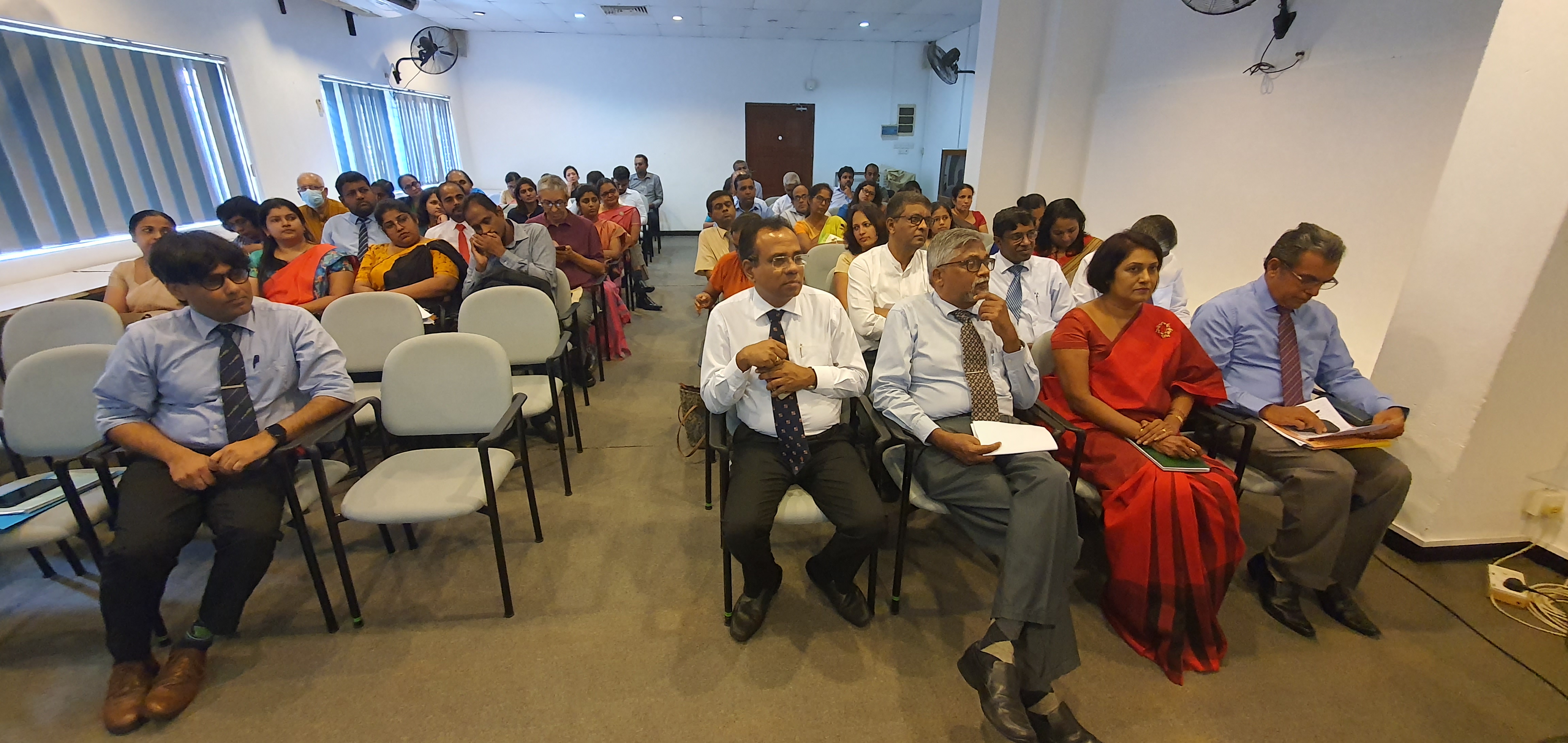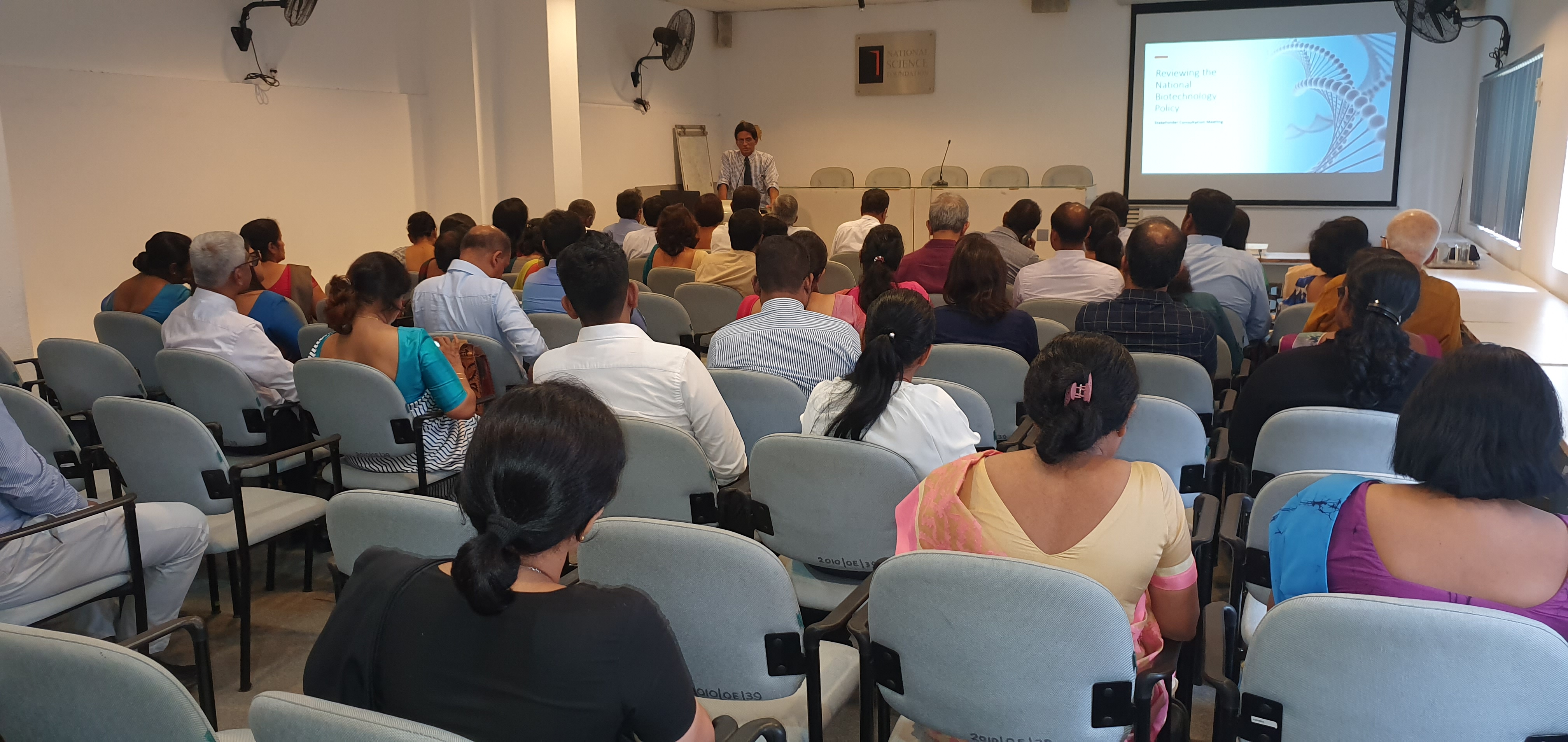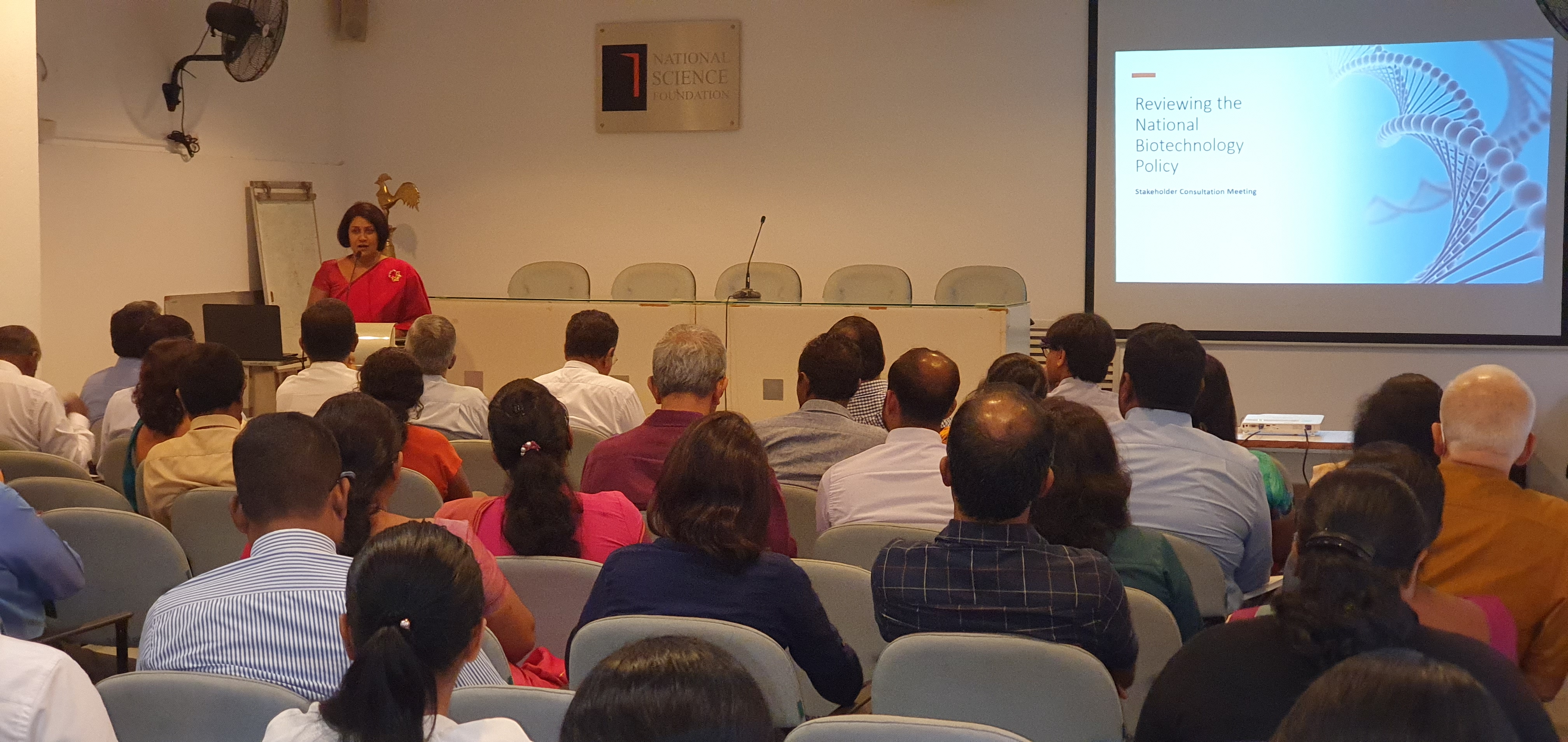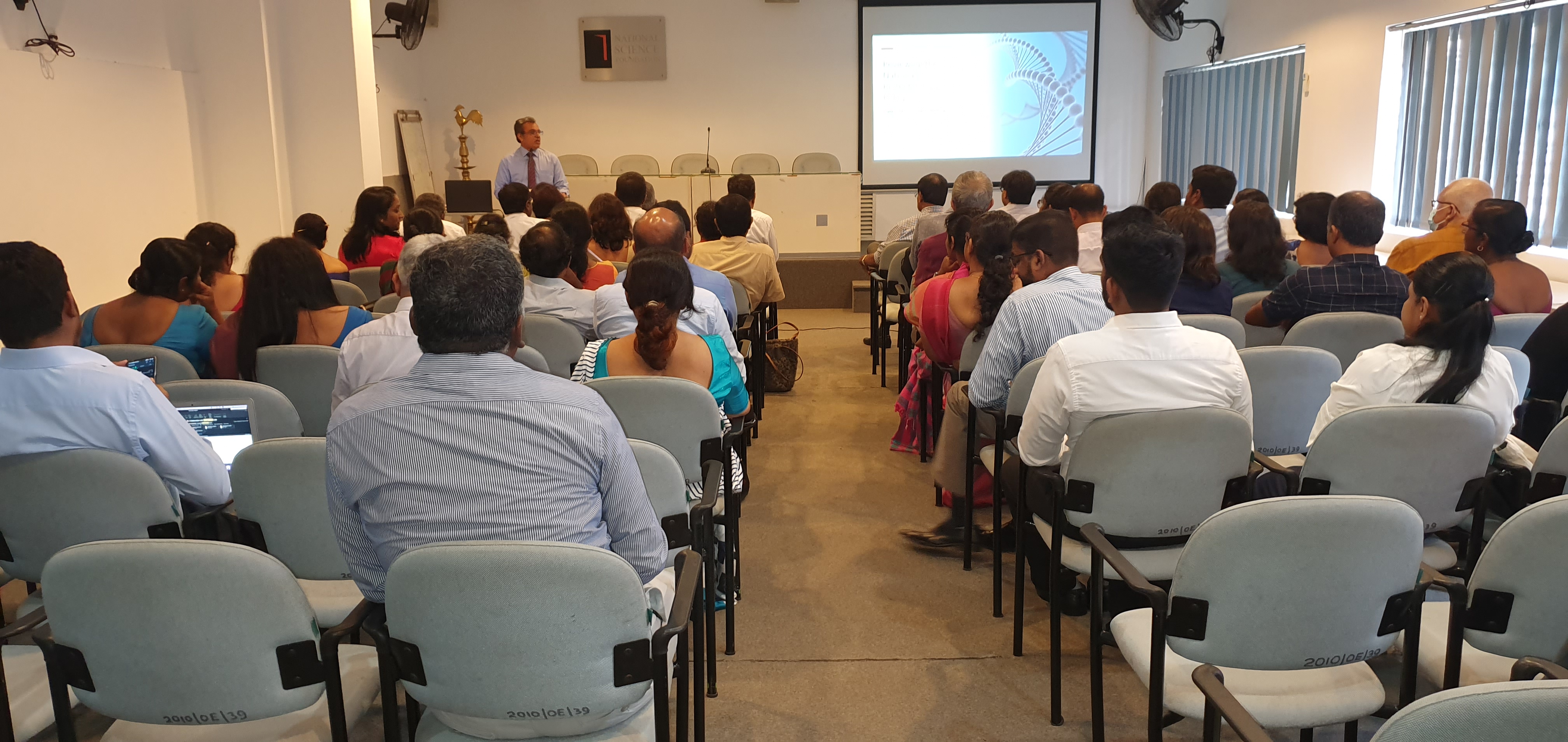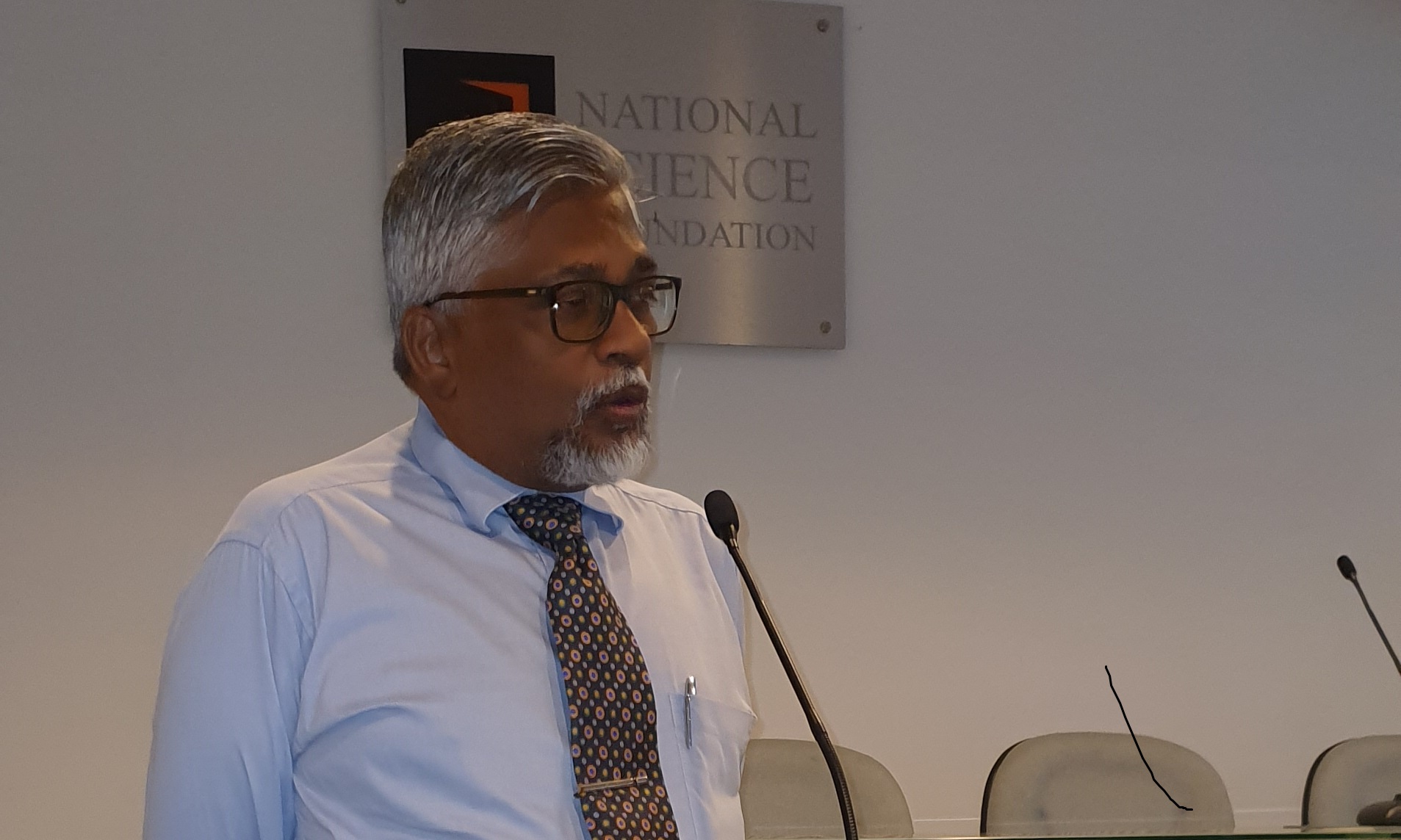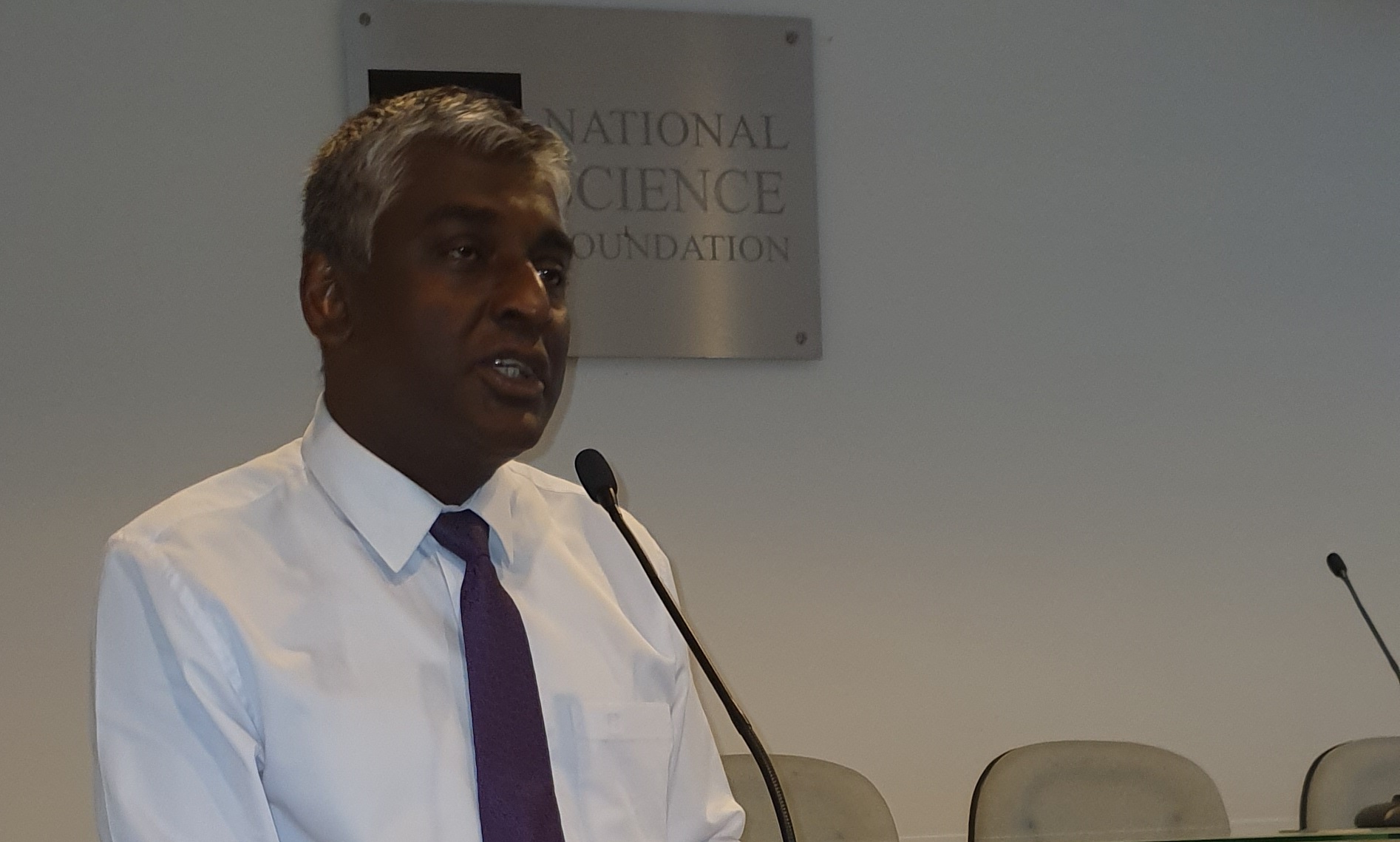 In recognition of the immense potential that the Sri Lanka has in the sector of Biotechnology, the National Science Foundation, has identified biotechnology as a priority area to focus thereby to contribute for the socio-economic development of the country.
In order to drive progress in this sector, a befitting national policy is required and therefore, NSF has appointed an expert committee to review the existing National Biotechnology Policy addressing the latest developments thereby to facilitate the growth and prosperity of biotechnology sector in Sri Lanka. The expert committee's meticulous efforts have culminated in a comprehensive set of recommendations towards propelling the biotechnology sector forward.
As the next crucial step in this endeavor, inputs from relevant stakeholders were sought through an interactive meeting which was held on 19th September 2023 at the NSF. Emeritus Professor Ranjith Senaratne, Chairman of the NSF welcomed the resource persons and the participants giving impetus to this exercise. Further he elaborated on the importance of a such policy review to ensure a delicate balance between benefits reaped while mitigating potential negative implications of biotechnology. Considering the evolving landscape, emerging new challenges and opportunities since the initial policy implementation underscores the necessity for this review, allowing Sri Lanka to adapt and thrive in the changing biotechnology landscape.
Addressing the gathering, Dr. Sepalika Sudasinghe, Director General of NSF highlighted three factors which are essential for a policy to be successful namely the policy needs to be socially accepted, politically feasible and technically correct. Further she stated that at this stage the NSF is proceeding ahead successfully by obtaining valuable feedback during the course of this interactive meeting with the stakeholders.
The event was facilitated by Prof. Devaka K Weerakoon, Chairperson, NSF Subcommittee on Biotechnology and Dr R.D. Guneratne, Chairperson, NSF Working Committee on Science & Technology Policy where active engagement of 60 stakeholders representing diverse range of sectors including academia, research institutes, regulatory bodies, and industry from around the country.
Inputs received through this stakeholder consultation will play a pivotal role in fine-tuning the recommendations formulated by the expert committee. Upon completion of the incorporation of feedback received from the stakeholders, the final recommendations for policy revision will be directed to the National Science and Technology Commission (NASTEC) which is the collaborative partner from the inception of this exercise. NASTEC, being the authorized body responsible for Science and Technology policy formulation, will play a pivotal role in implementing the proposed changes.
For further updates on this initiative and other NSF endeavors, stay tuned with the NSF website and its official communication channels.
For more pictures, please visit our Facebook fan page from here