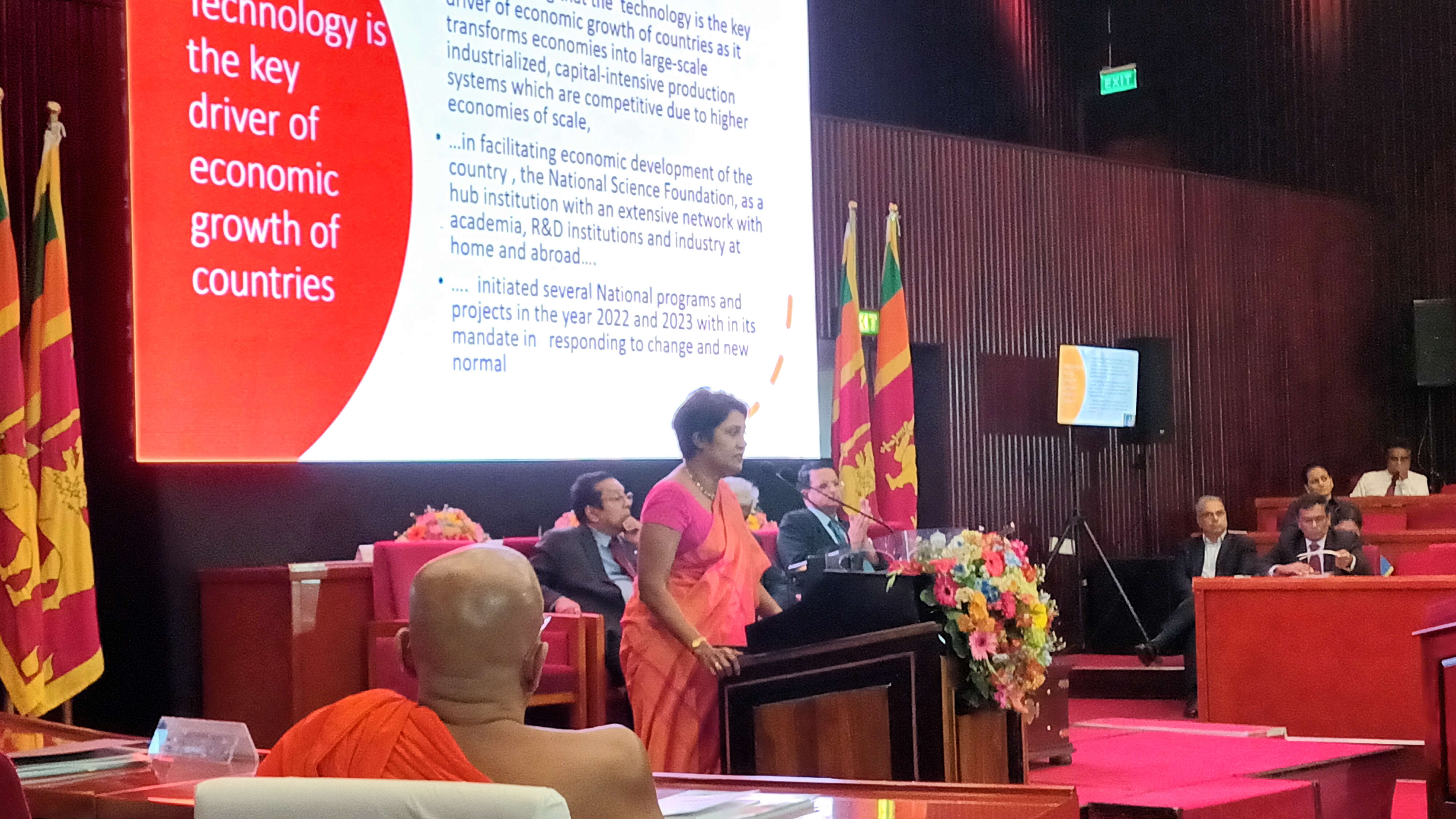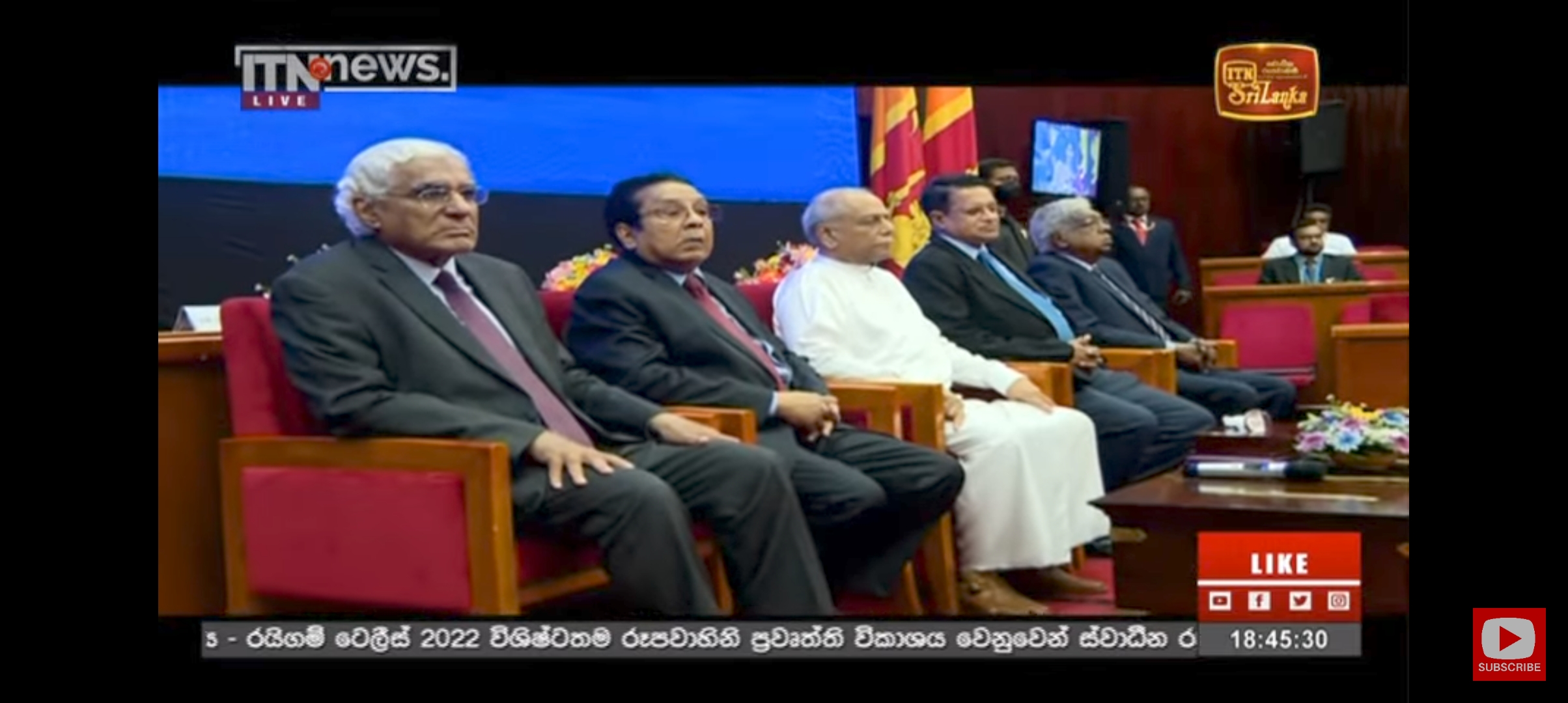 The Inaugural Review of Sri Lanka Innovators' Forum by Gamani Corea Foundation was held on 24th February 2023 at BMICH where Honorable Dinesh Gunawardhana, Prime Minister of Sri Lanka graced the occasion as the Chief Guest. Dr Howard Nicholas, Dr Indrajith Coomaraswamy, Dr Suresh Marcandan and Mr Murtaza Jafferjee made reviews of the Sri Lankan economy, issues, threats, lessons learnt from other countries and way forward at this Forum.
Dr Sepalika Sudasinghe, Director General of the National Science Foumdation explained how the NSF facilitates to bring together the like-minded subject specialists and industry stakeholders (PPP) to work on pressing issues, on a variety of topics and formulate prudent policy strategies to help Sri Lanka's economic recovery. While presenting the purview of the NSF, she further stated the strategies of NSF in promoting development related multidisciplinary research that support sustainable economic development of the country. Moreover, she expressed her strong belief that the models and practices the NSF portrayed and launched would help implementing the National Economic Policy of the government in addressing macro-economic issues of the country.
Director General of the National Planning Department and President of Sri Lanka Economic Association also presented their views and contributions made on the economic cross-sections of Sri Lanka.
Click here to the presentation of the NSf Director General