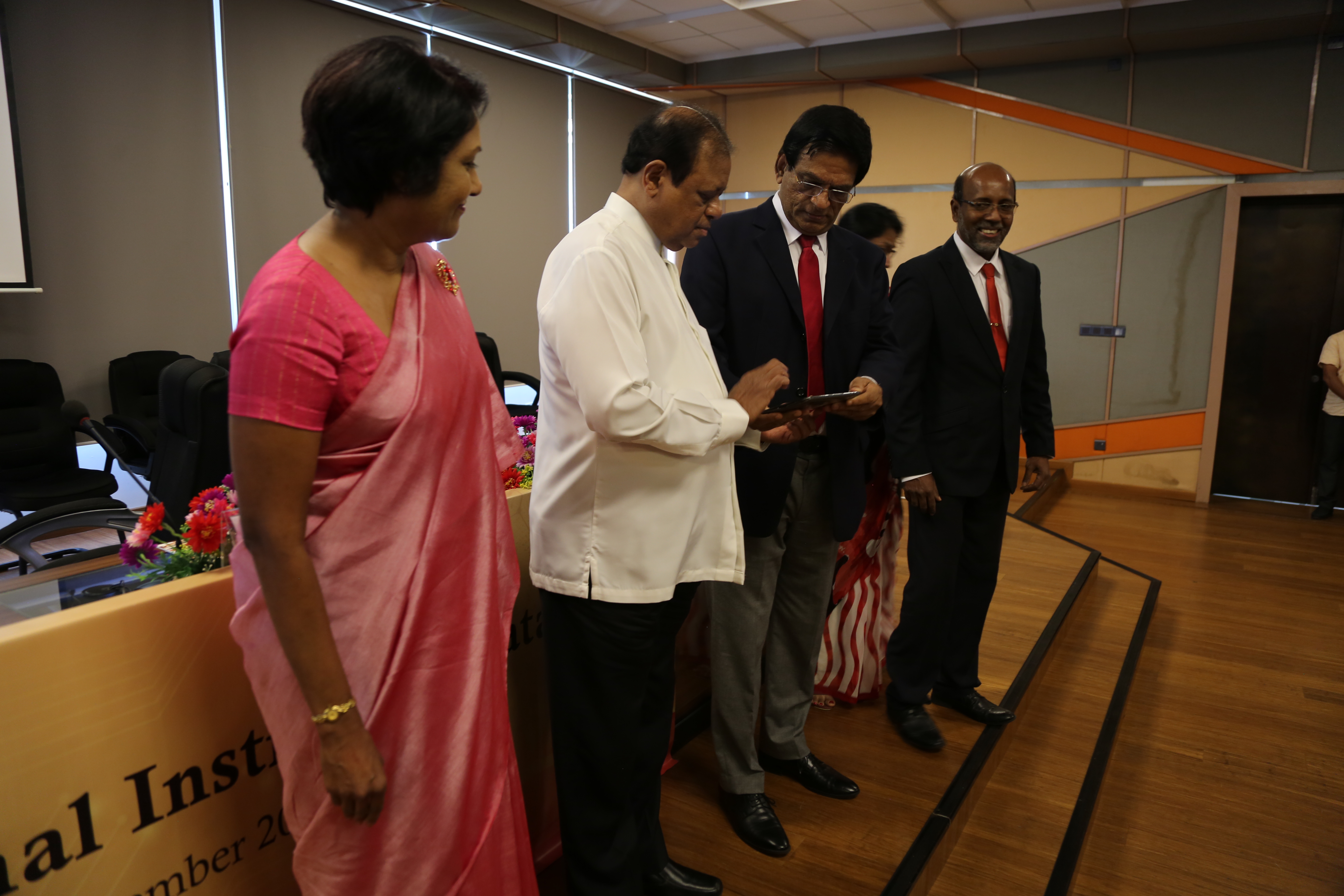 The NSF launched the National Instrument Database (NID under the patronage of the Hon. Minister of Education Dr Susil Premajayantha, on 14 September 2022 in the Auditorium of the Ministry of Education. NID, is a user-friendly, state-of-the-art data base of analytical, testing and research equipment available in the state higher education and R&D institutions. The purpose of forming the NID was to provide services to stakeholders in both public and private sectors in a cost-effective manner.
Gracing the occasion, Dr Sepalika Sudasinghe, Director General of the NSF welcomed the gathering of officials of the Ministry of Education, NSF Board & Committees and Sub-Committees, representatives from Universities, Research & Development organizations, Science & Technology Institutes, National Chambers, media personnel and the NSF staff members.
Emeritus Prof. Ranjith Senaratne, Chairman/NSF introduced the NID as to how it was originated and developed up to present level.
Dr Nanda Gunawardhana, Director, Research and International Affairs, Faculty of Research, Sri Lanka Technological Campus (SLTC), Team Leader of the NSF Working Group involved in developing the database delivered the salient features of the NID. Click here to view short introductoary video
Mr Rizvi Zaheed, Chairman, Sri Lanka Agriprenure's Forum highlighted the importance of the NID for the private sector addressing the audience.
The Guest of Honour, Mr Nihal Ranasinghe, Secretary, Ministry of Education also emphasized the importance of the NID especially for the education sector in his speech.
The Vote of Thanks was delivered by Mr Manuja Karunaratne/Head of the NSLRC.