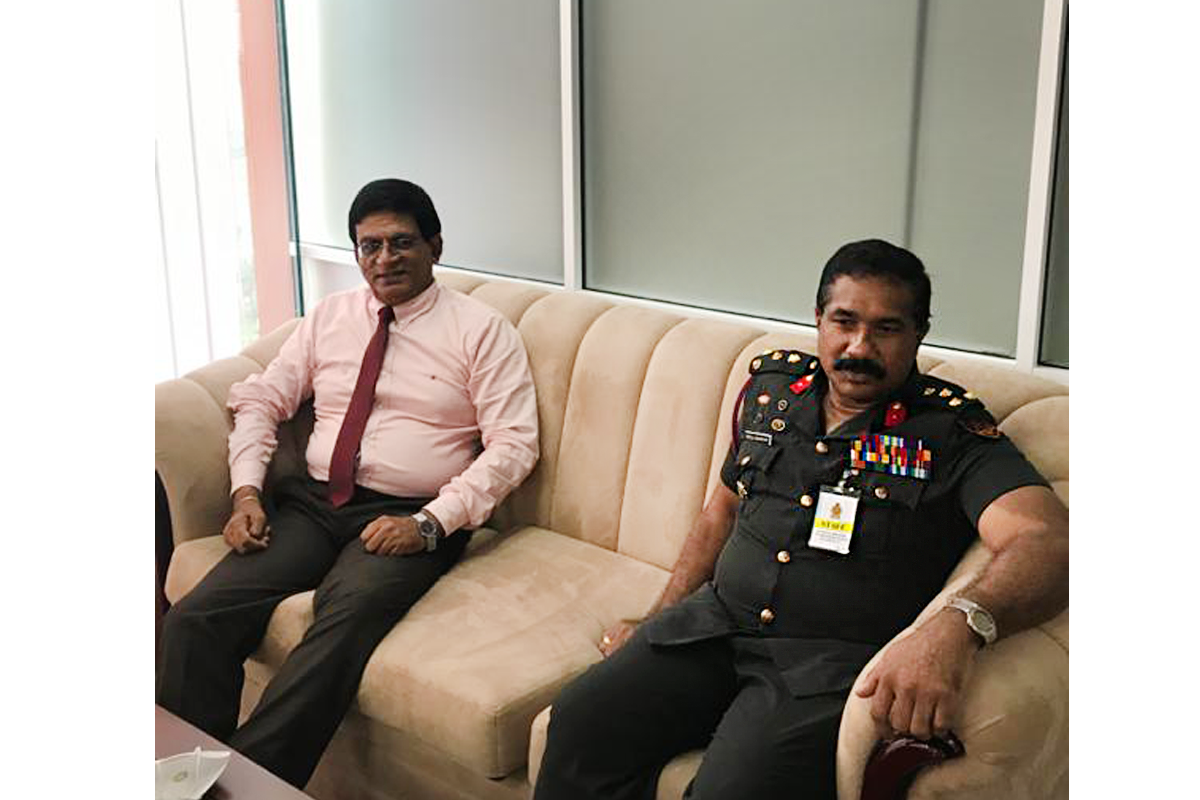 The National Science Foundation (NSF) is organizing a national conference on "COVID-19: Impact Mitigation, Opportunities and Building Resilience" on 27-28, January 2021. The achievements of Sri Lanka in managing this pandemic are commendable in a global context and she is among the few countries that effectively coped with it. This was made possible by a combination of the relevant authorities fulfilling their mission with dedication, devotion and distinction and the effective and resolute leadership of the country.
The National Operational Centre for Prevention of COVID-19 Outbreak (NOCPCO) established by government under the direction of Lieutenant General Shavendra Silva, Chief of Defense Staff and Commander of the Army, played a pivotal role in mobilizing and harnessing the relevant senior officers in the country in bringing the pandemic under control.
Therefore, Prof Ranjith Senaratne, Chairman of the NSF and members of the steering committee of the Conference, namely Emeritus Prof. Siri Hettige, Dr Palitha Abeykoon, Prof. Athula Sumathipala, Prof. Ajantha S. Dharmasiri, Prof. Saroj Jayasinghe and Prof. Ajith De Alwis and Dr Dilrukshi Ranathunge, Ms Nadeeja Wickremaarchchi and Dr Duwini Padukkage of the NSF visited the NOCPCO on 29 September 2020 from 10:00 to 12:00 hours for a preliminary discussion with Brigadier Vipula Chandrasiri, Chief Coordinator of the Centre.
He extended a most warm and cordial welcome to the visitors and gave a clear and lucid description of the activities performed by the Centre in coping with the pandemic. The members of the steering committee expressed interest in meeting with the key study groups involved in combatting the pandemic and the Brigadiers would facilitate such meetings. This would lead to documenting the best practices adopted, lessons learned and experience gained in bringing the pandemic under control which will prove useful in effectively coping with