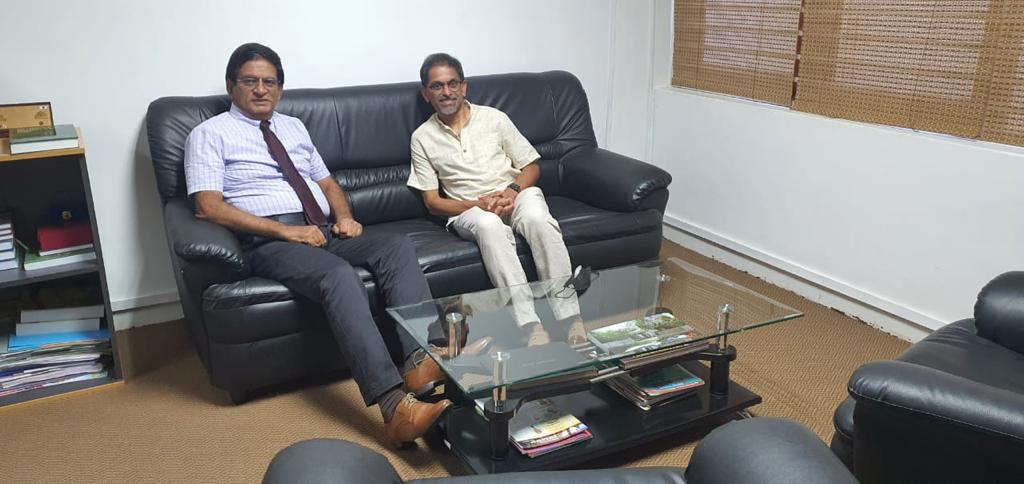 Prof. Harsha K. Chelliah , a Professor in Mechanical and Aerospace Engineering at the University of Virginia, Charlottesville, USA visited the NSF on 22 November 2022 and held discussion with Prof. Ranjith Senaratne, Chairman of the NSF on future energy security of Sri Lanka. The discussion centred round renewable energy sources with special focus on wind energy.
Given its coastline exceeding 1,300 km, Sri Lanka possesses an immense potential to harness wind energy through strategic placement of off-shore wind turbines with excess energy production capacity.
Sri Lanka could be transformed into a net energy exporting country through proper harnessing of hydro-solar-wind energy combination. Therefore, as a follow-up to the discussion, the NSF proposes to formulate a proposal jointly with the IESL, Sustainable Energy Authority and Prof. Chelliah for possible funding by international funding agencies and philanthropist organizations.
Prof. Chelliah will join the NSF, USA as a Programme Director of Chemical, Bioengineering, Environment and Transport Division which will facilitate establishment of a partnership programme in energy security between the NSF in Sri Lanka and USA.