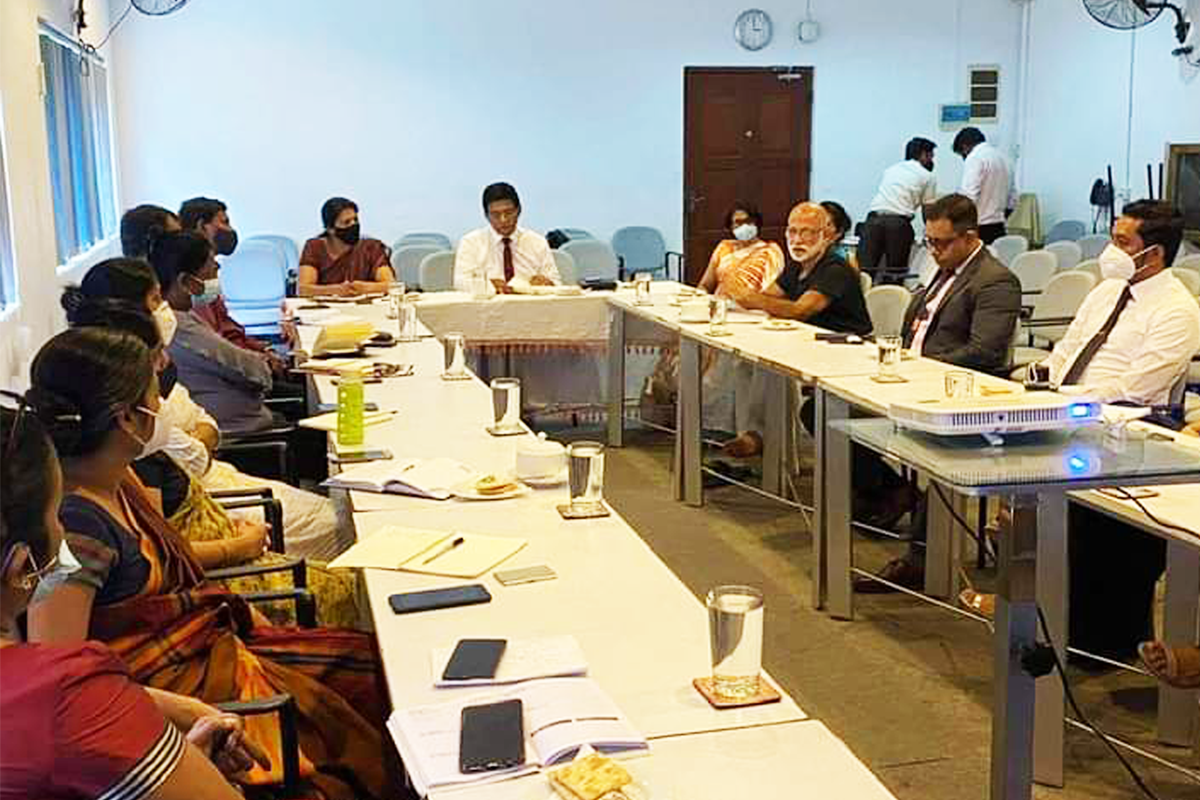 As a follow-up to the meeting held with Mr. Ajith Perera on 14 December 2020, he visited NSF on 21 December along with some professionals and held discussion with NSF staff, which was chaired by Prof. Ranjith Senaratne, Chairman of NSF. Dr. Thamara Dias, Actg. Director General and several senior staff members took part in the discussion.
Mr. Perera shared his philosophy on national development in a very pragmatic, down-to-earth and engaging manner with new insights, which was based on the Japanese concept of Mingei (folk craft or folk art). He underlined the need to value and recognize the beauty of art and crafts of village folk which could and should be harnessed to improve the socio-economic standard of the rural folk and enhance the rural economy of Sri Lanka. His power of intuition was truly remarkable.
"Professionals without borders" was his tag line and it was refreshing to see professionals from a wide range of fields working seamlessly with him on what he called "Redesigning Sri Lanka" through initiatives aimed at developing novel and innovative products of high standard with focus on the SME sector of the country. He also stressed the need for humanizing creativity for the common good. 
After a detailed discussion, the NSF decided to work jointly with Mr. Perera and team on several high-priority and high-impact projects that will produce impactful deliverables within a short time horizon to the benefit of rural community. This initiative will transform NSF into an institution patronized by the common man.
The content of this email is confidential and intended for the recipient specified in the message only. It is strictly forbidden to share any part of this message with any third party, without the written consent of the sender. If you received this message by mistake, please reply to this message and follow with its deletion, so that we can ensure such a mistake does not occur in the future.