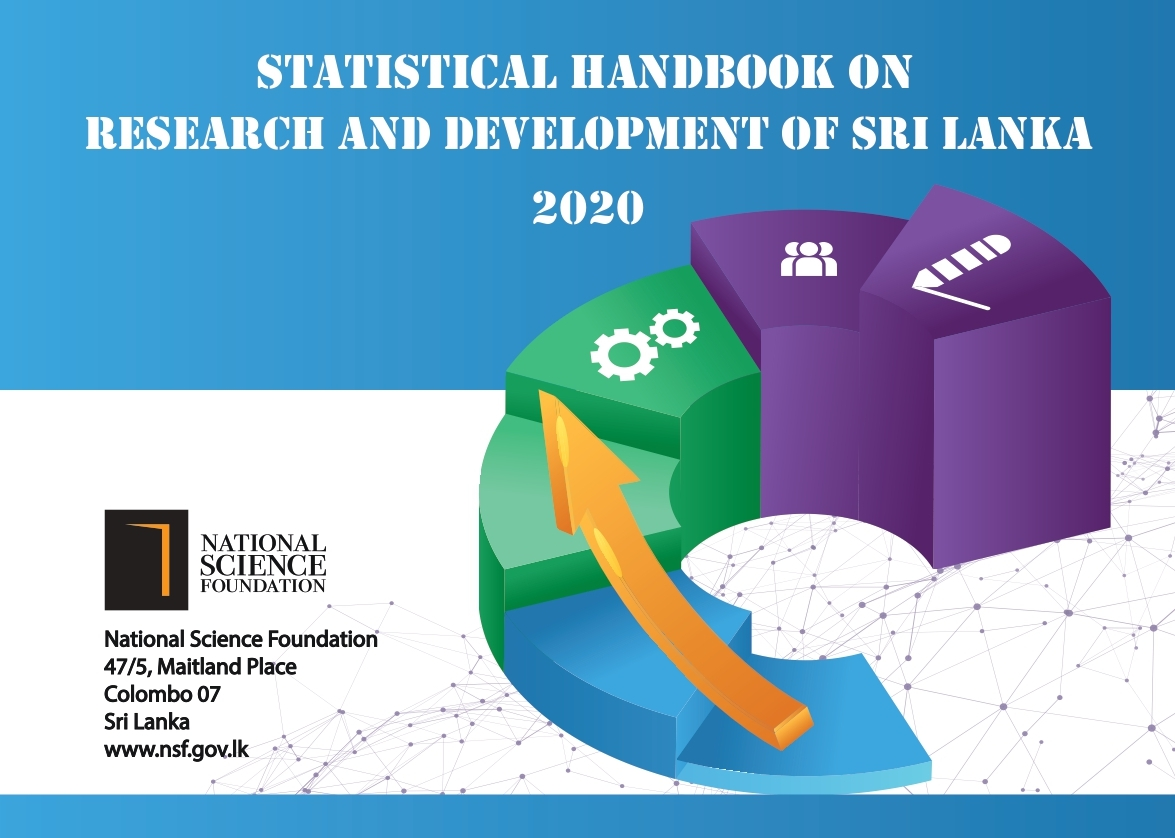 The National R&D Survey
The National Science Foundation is conducting the National R&D Survey on regular basis and publishes the Statistical Handbook. You will find the following R&D inputs and outputs from this book.
R&D Inputs
Gross Domestic Expenditure on R&D (GERD)
GERD by Research Type, Research Discipline, Sectors
Sources of funds for R&D
Head count of R&D Scientists and Technicians
Full-Time Equivalents (FTEs) of R&D scientists
R&D Outputs
Number of research publications
Information on patents and industrial designs
Postgraduate outputs
Information for the Survey is gathered from the institutional categories that are given below.
Government Sector organizations that are involved in R&D activities
Higher Education Sector: Government and private universities and higher educational institutes
Business Enterprise Sector: R&D activities done by private sector enterprises
Private Non- Profit Organizations: Non- Governmental Organizations (NGOs)
Read the it online or download from here (pdf, 1.3mb)