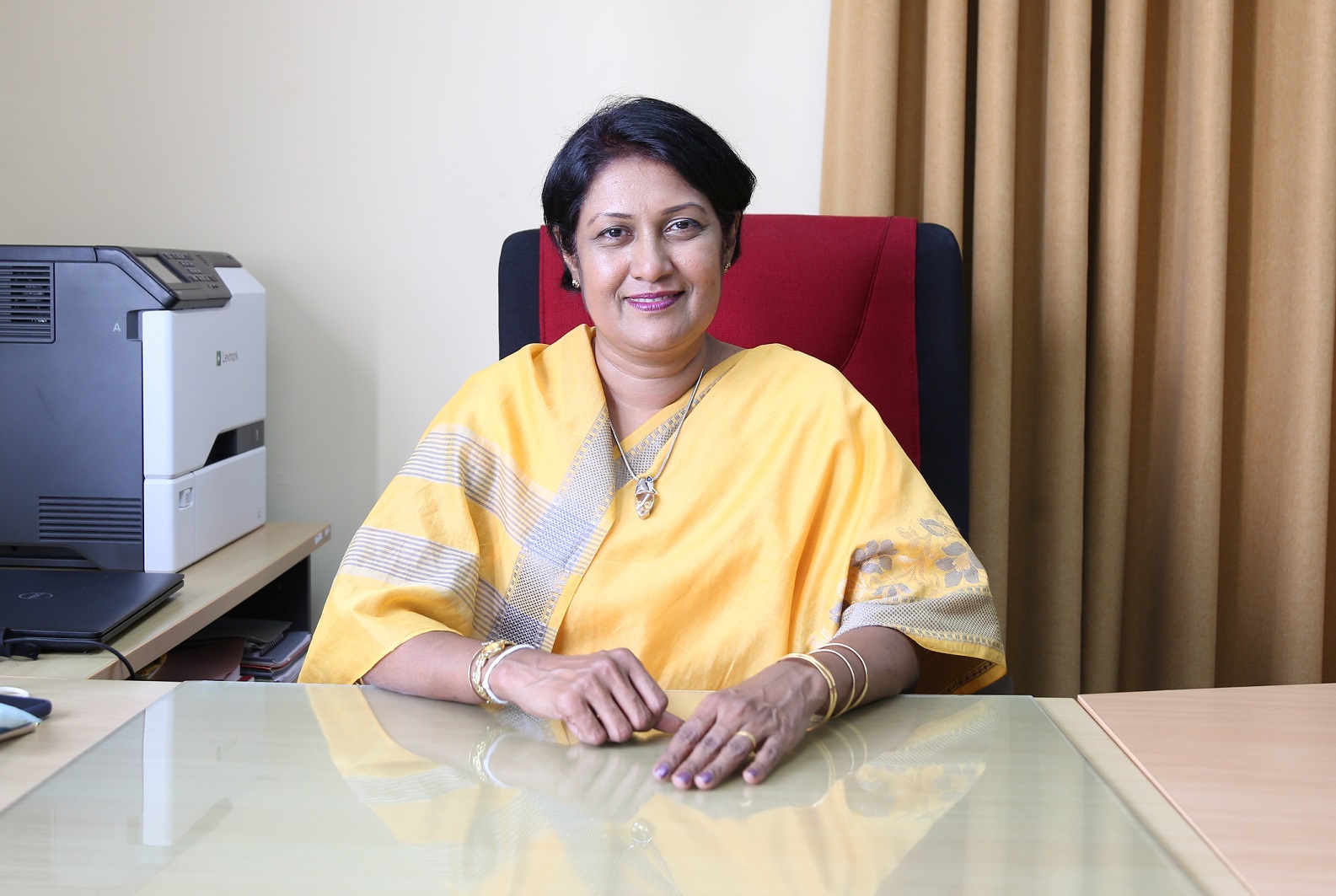 Dr Sepalika Nayanie Sudasinghe has been appointed as the Director General of National Science Foundation (NSF) which is functioning under the purview of State Ministry of Skills Development, Vocational Training, Research, and Innovations with effect from 14 March 2022 by the State Ministry. The Director General position of NSF had been vacant for a period of more than two years.
Dr Sepalika has served as the Additional Director General of Sri Lanka Institute of Development Administration (SLIDA) before joining NSF. She is a proactive and highly professional individual who is having a sound track record of more than 30 years in academic, teaching, research and administrative fields.
Dr Sepalika obtained her bachelor's degree in Arts (Hons.) from University of Sri Jayawardenapura. She completed her Postgraduate Diploma in Economic Development from the University of Colombo and completed her master's degree in Economics at the same university. Dr Sepalika obtained her PhD in Development Administration specializing Public Policy Management from the National Institute of Development Administration, Thailand.
As an academic and a practitioner in the Sri Lanka Public Service, she contributes her knowledge in training of executives in the public sector, Military and Sri Lanka Police. As an academic she works with several public, private, national and international universities in the world. Dr. Sudasinghe is a visiting Professor in Management, Management and Science University, Malaysia. She also a Doctoral Advisor for local and international doctor programs. She also has served as a principal consultant of several national policy formulation committees and several high-level committees of the government.
Dr. Sepalika has recognized with the award of "Achievement of Excellence" -The Alumnus of the Year -2018 from National Institute of Development Administration, (6th among Top Business Schools in South East Asia) and She is an award winner of Professional & Career Woman Award 2018 for Leadership Excellence for her exceptional contributions and achievements in the field of State and Government Sector organized by Women in Management (WIM) in partnership with International Finance Cooperation –IFC - a member of the World Bank Group